The internet is abuzz with rumors that Jen Shah, one of the stars of the reality TV show "The Real Housewives of Salt Lake City," gave her co-star Heather Gay a black eye.
Gay has a frightening black eye that is quite obvious if you pay careful attention to the season three promo for "RHOSLC," which was released earlier this year.
As we previously reported, during her confessional, the television personality said she can't remember what happened and isn't talking about it since it breaks the first fight club rule. 
However, her co-stars, Lisa Barlow, Danna Bui-Negrete, and Whitney Rose, all speculate that it was Jen who gave her the disturbing black eye, something that people on Twitter also thought.
One Twitter user wrote, "Heather isn't saying who gave her the black eye because it was Jen, obviously. Under Jen's court stuff, she isn't allowed to be in physical altercations, so Heather is trying to protect her."
Another user shared the same sentiment, stating, "Jen shah really isn't making a good case for herself. And we all know she gave Heather Gay the black eye. She was so quiet during all that questioning. When is Jen Shah ever quiet ?! And trying to deflect with calling out Whitney isn't gonna work. Nice try."
A third user remarked: "Ok hands down.. Jen Shah you are the reason for Heather Gays black eye. Every time Heather talks about it she looks directly at Jen & Jen does silent. And she rarely is silent in any situation. #ObviouslyHer #RHOSLC."
Another reason why people on Twitter think Jen gave Heather a black eye is because of her statement. The day following the incident, she told her fellow housewife that she didn't want to cause any issues, which seemed that Heather was protecting her from further legal issues.
When also asked if she knew who did it to her, she kept saying that she could not recall what happened while also revealing that she was attempting to protect someone much closer to her.
If you knew, Jen and Heather were close, especially during the former's trial for her telemarketing fraud case. In fact, Heather was informed of Jen's legal strategy shift from not guilty to guilty just before it was made public.
The rumor that Jen Shah gave Heather Gay a black eye is unconfirmed, but it has led to much speculation on social media. Without any concrete evidence, it's difficult to say for sure what happened. However, until more information is known, it's best to reserve judgment.
People Think Heather is Trying to Lead People to Believe Whitney Hit Her
While people on Twitter think that Jen Shah was the one who gave Heather Gay a black eye, others think that Heather is trying to lead people to believe Whitney hit her.
One Twitter user even wrote: "Is it just me or is Heather Gay throwing the nastiest shade by trying to imply that Whitney caused her black eye?!? #RHOSLC."
This is because, based on Heather's statement, she was trying to protect someone much closer than her, and that is Whitney, considering they are cousins.
Unfortunately, during the show's season, the two had a fallout that involved a physical altercation. One scene showed Heather pushing Whitney during an argument between them, which made the incident alter everything for the worse.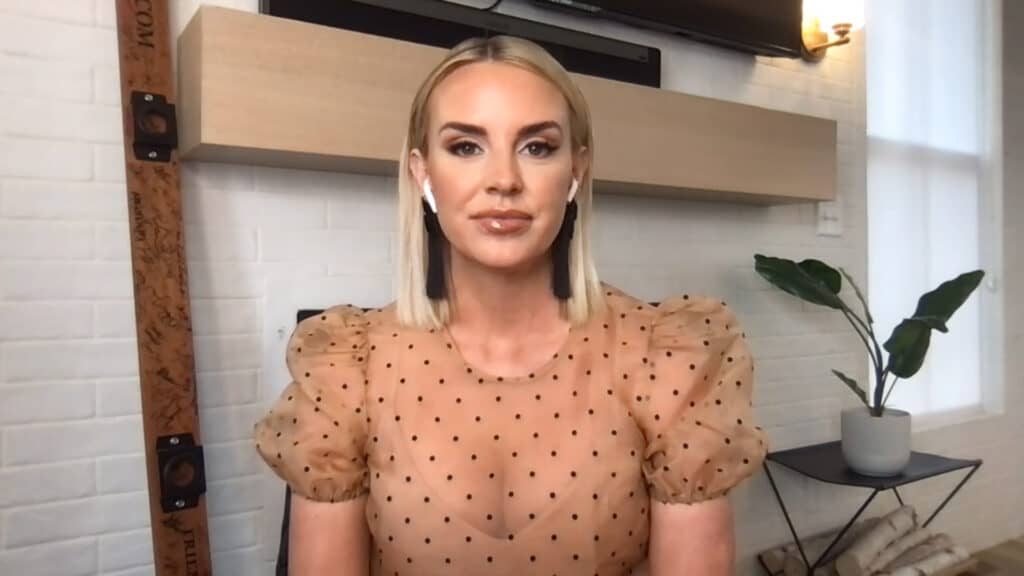 Given the said situation, it's possible that Whitney was the one who gave it to her considering that the two already had a history of fighting physically.
However, several things only add up if this were true. For one, Whitney is much smaller than Heather. It seems unlikely that she would be able to hit Heather hard enough to cause any real damage.
Furthermore, Heather has never been one to shy away from a fight. If Whitney had hit her, Heather would have fought back. The fact that she didn't shows that she wasn't hit at all.