Her black eye became a major plot point during the season, with many of the women believing that this co-star had hit her.
On the first part of the "Real Housewives of Salt Lake City" reunion, Heather Gay gave Andy Cohen the scoop on her black eye, which worried fans, including her co-stars. Also, she talked about fellow housewife Jen Shah's potential involvement in it.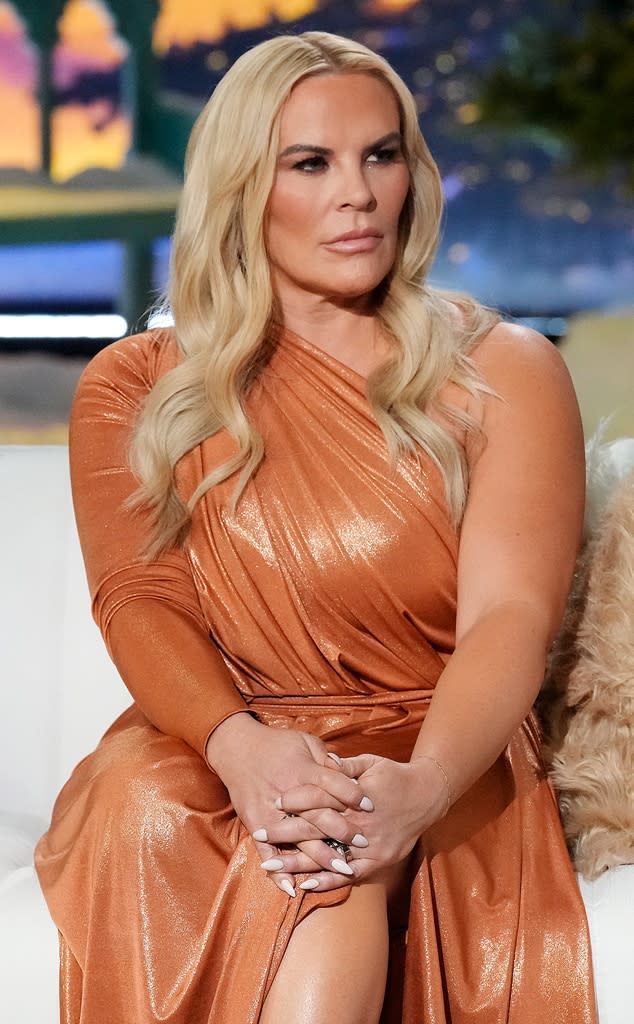 Gay's black eye has been a hot topic on the "RHOSLC," and fans of the show expressed their worries and interest regarding the story behind how she got it and who did it to her. However, the real housewife has always been firm about her side of the story.
As we previously reported, Gay has a frightening black eye that is quite obvious if you pay careful attention to the season three promo for "RHOSLC," which was released earlier this year.
During her confessional, the television personality said she can't remember what happened and isn't talking about it since it breaks the first fight club rule.
Her co-stars, Lisa Barlow, Danna Bui-Negrete, and Whitney Rose, all speculate that it was Jen who gave her the disturbing black eye. Meanwhile, Twitter users believe Heather deliberately leads people to think Whitney hit her.
As weeks passed by, Gay broke her silence once more as she came forward to claim that the production made her imply that someone gave her a black eye when in reality, she doesn't know who did it. She has trouble remembering specific details but believes she fell in the restroom and hit her head on the sink.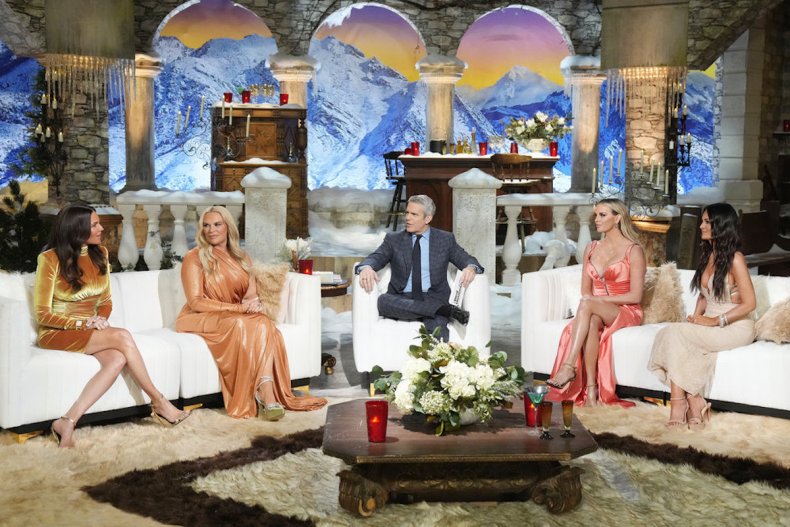 Her explanation is something that fans of the show, including Bravo executive Andy Cohen, won't buy. This is why the latter decided to grill the reality star during part 1 of the "RHOSLC" reunion.
Until now, Gay continued to stick to her story, saying that she "blacked out" and wasn't aware of what had transpired when questioned about it during the reunion. 
Lisa Barlow couldn't help but join the discussion in response to Gay's answer. She said she should have said it immediately since it would have avoided so much "damage" and even opened the production injury investigation.
Cohen then confirmed that although an investigation had been conducted, no evidence had been discovered. He also noted that no more video had been captured; otherwise, it would have been displayed. This was in response to Gay's prior claim that the production said they had video of the incident and would hold onto it until the reunion to keep it a secret about who gave her the black eye.
For her part, Gay admitted that she "woke up terrified" and implied to others that she knew what had occurred during the shooting out of fear that they would change the story if she didn't.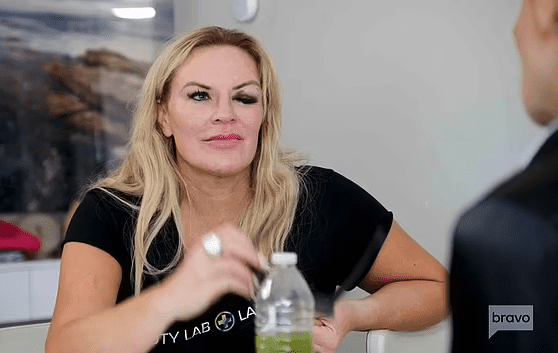 A second time, Barlow chimed in, saying that she should have been more upfront at the time since her lack of transparency affected individuals who were working on the production and stayed up late with them, making it appear as though they were the ones who did it to her.
"When production came into my room, I told them, 'I have no idea. I have no memory.' And then it spun out of control after that," Heather explained. "I take full responsibility. I'm really sorry. It was humiliating. I don't want to black out, I don't want to get drunk, and blackout and have no memory of it. It was terrifying."
"I woke up in a very, very high-stress situation with so much shame and humiliation; there was no way to hide it. I went to my thing, which is just humor, to make it go away. And it didn't go away," she added. "I certainly do not want to implicate anyone here, anyone on production; it's my own guilt and shame about blacking out and not being able to explain it."
Then, when it comes to Jen Shah's potential involvement, Cohen can't help but question Gay whether Shah was the one who gave her a black eye and whether she was covering it up for her because she is presently dealing with legal troubles.
However, she replied that Shah was not to blame, saying, "I think we joked about it. But it wasn't about that. I would have rather have Jen do that to me than a stranger."
Moreover, Gay remained steadfast in her response to Cohen's repeated query, "Do you think Jen punched you in the eye?" saying, "I don't know. That's why I didn't want to have these questions because I don't know. I blacked out." 
To simply put, other than saying she entered her room and passed out, she was unable to provide any additional details regarding what happened.
When asked if she was protecting Shah to prevent her from suffering more consequences from the court or in her legal case, she responded, "If I knew Jen did that, I would cover it up. But that was not my intention. I was blacked out."
"I thought somebody here knows. It was a horrible black eye that took ten days. It did not look like a fall into a doorknob; we didn't even have door knobs. Anything could have happened, and I assumed that when I was on a show with cameras and cast, that somebody would give me the trigger that would make me remember, and I still don't know. I still don't know how I got it."
However, since Shah behaves suspiciously after the event and has been on the phone the entire time, her fellow housewives find it difficult to believe that Shah didn't do it to her. Shah exhibited anxious behavior when they questioned Gay about who caused her the black eye.
Of course, Gay may just be defending the person who struck her in the first place. She could be only attempting to diffuse the current argument. In any case, viewers are left wondering what actually occurred, making it a perplexing moment. Whatever the case, the black eye drama is obviously far from over. 
It will be fascinating to watch how the reunion proceeds and whether Gay decides to tell who hit her in the end. Her black eye story is just one of the many drama-filled moments from the "Real Housewives of Salt Lake City" reunion. Viewers will just have to wait and see what happens next.
Reactions to Heather Gay Gives Andy Cohen The Scoop On Her Black Eye And Jen Shah's Possible Involvement
Heather Gay obviously knew Jen Shah punched her in her 👁. Heather clearly said to Jen in the bathroom (w/ Meredith present): "Tell them, stop messing with me or I'll tell you how Heather got the black eye"

She knows. I don't buy this back pedaling now. #RHOSLC #RHOSLCReunion

— ✨ℂ'𝕖𝕤𝕥 𝕃𝕒 𝕍𝕚𝕖✨ (@gator1can) January 26, 2023