Who began the brawl, and what may have prompted it?
Melissa Gorga explains why she and Jennifer Aydin got into a violent argument in season 12 of "The Real Housewives of New Jersey" in an interview with E! News' Daily Pop.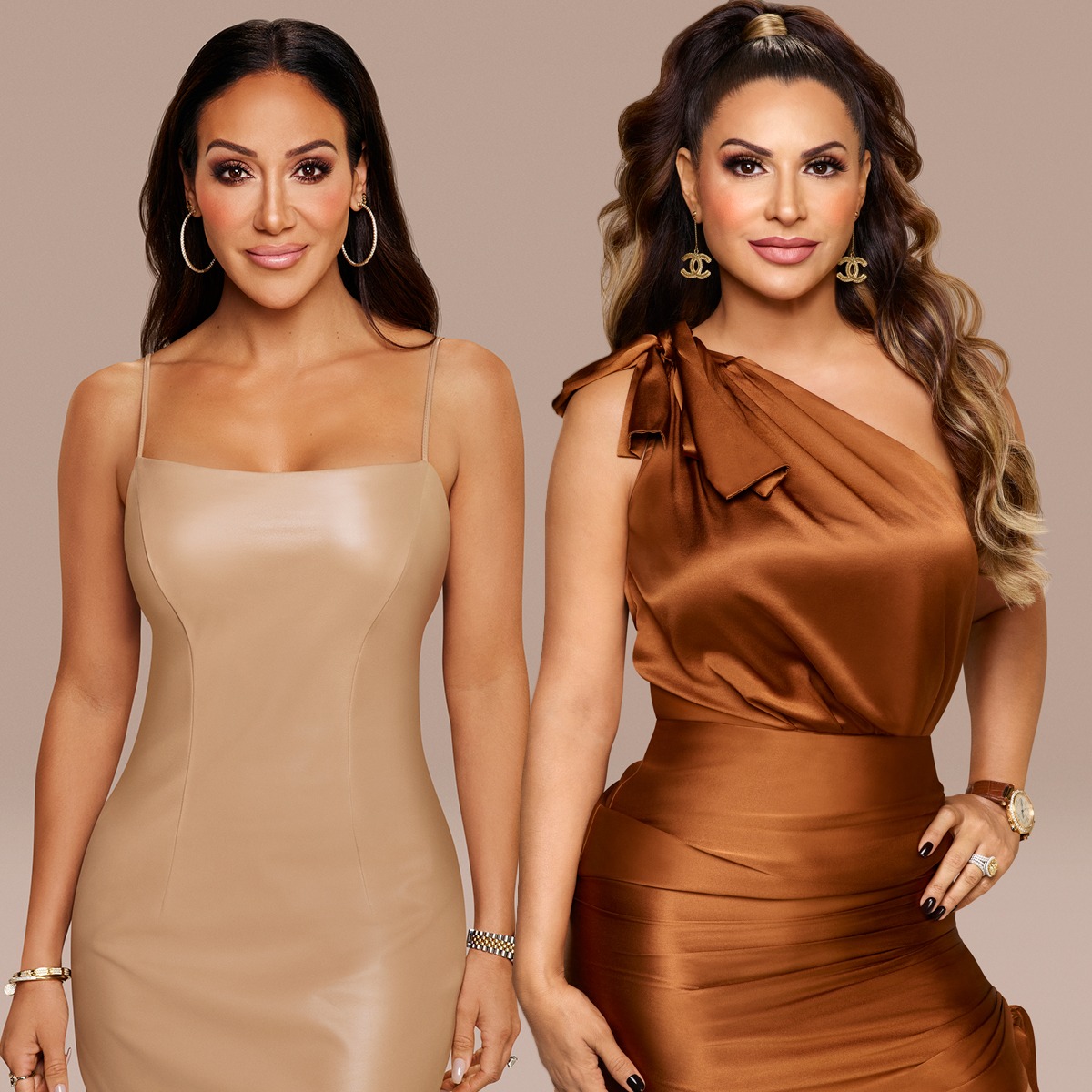 The two housewives have had a tough relationship for a long time, with tensions hitting a peak in season 11, after Melissa confronted Jen for implying that fellow castmate Jackie Goldschneider is frugal with her money and when Jennifer flung a dish across a lunch table at Melissa on a group trip to the Hamptons, the disagreement almost became violent.
Melissa also said that when she is furious, she stands up and yells, and Jennifer Aydin fought back by grabbing her arm, which obviously, she did not like.
She did, however, express remorse for not being able to just use her words, something she also wished Jennifer had done. "I do not like that," Melissa said. "I'm not down with any of that. I'm not into touching each other. You can use your words, right?"
Melissa believes Jennifer has been through a lot this season that has prompted her to behave out of character, something she can identify to.
Jennifer, on the other hand, has been coping with a recent marital issue with her husband, which she regards as one of the most difficult things she's ever had to deal with in public due to the fact that she had never dealt with it emotionally before.
Season 12 of RHONJ will undoubtedly be a hit. While Teresa's connection with Luis Ruelas seems to be taking center stage for the most of the season, Jennifer's marriage is also under scrutiny.
"The Real Housewives of New Jersey" airs Tuesdays at 8 p.m. ET on Bravo.
Reactions to 'RHONJ' Melissa Gorga And Jennifer Aydin Had A Physical Altercation
Melissa and that husband are so obsessed with fame and seek exhausting amounts of attention. I can't anymore. Relax

— @EVO (@EnterViewsOwnly) February 1, 2022
Jennifer seems to get in to it as much as Teresa LOL!

— Sandria Soffa (@Sandria_1) February 1, 2022