The annual Venice Film Festival has given us a glimpse of the best fashion trends so far. Aside from Julianne Moore and Alessandra Ambrosio, other stylish celebrities graced the prestigious event.
Penelope Cruz and Irina Shayk attended The "L'Immensità " or The Immensity Premiere during the 79th Venice Film Festival. They donned remarkably gorgeous outfits for the Festival. It is one of the popular films that premiered during the glamorous activity.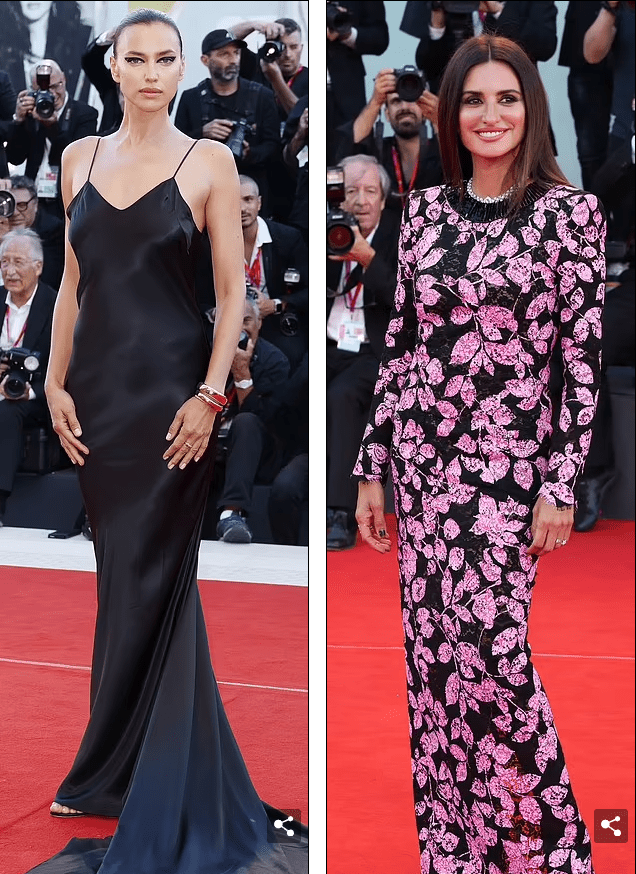 79th Venice Film Festival
The 79th annual Venice International Film Festival will be held from August 31, 2022, to September 10, 2022. It is organized by La Biennale di Venezia and directed by Alberto Barbera. The Festival is the oldest and was founded in 1932, celebrating filmmaking worldwide.
The Festival aims to raise awareness and promote international cinema in all forms of art, entertainment, and industry, in a spirit of freedom and dialogue. Besides, the Festival also organizes retrospectives and tributes to significant figures to contribute to a better understanding of the history of cinema.
The event director, Alberto Barbera, said, "The Venice International Film Festival is a reflection of this difficult moment, affected by all kinds of tension and subject to an ongoing transformation whose telluric dimensions we can sense but whose outcome is not ours to see. Assuming one exists, in an increasingly fluid world". It is truly inspiring.
Barbera added, "Cinema still wants to explore ways of thinking, big themes, big questions, the profound relationships that tie people to one another, the power of feelings and memory, and the ability to push one's gaze beyond the horizon of the present."
With the presence of the biggest stars, the Venice Film Festival is held yearly on the island of the Lido in the Venice Lagoon. Many movie screenings occur in the historic Palazzo del Cinema on the Lungomare Marconi.
This year's lineup would see divisive biopic Blonde, starring Ana De Armas as tragic screen icon Marilyn Monroe, battle it out for the competition's top accolade.
Besides, Brendan Fraser's moving drama The Whale, where he plays an obese professor, will also compete alongside films starring Cate Blanchett, Hugh Jackman, and Colin Farrell.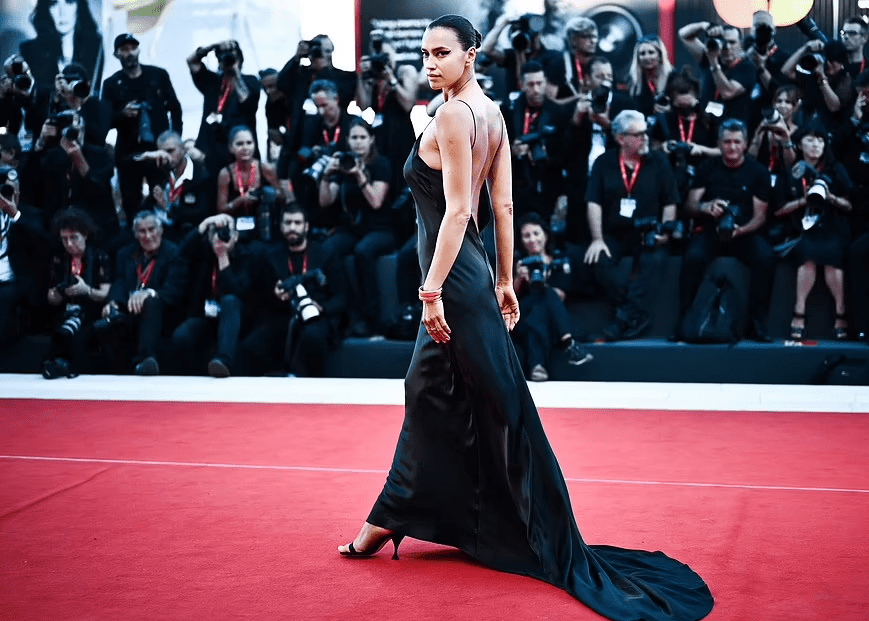 Irina Shayk Early Life
Irina Valeryevna Shaykhlislamova was born on January 6, 1986. She is known professionally as Irina Shayk.
Irina is a Russian supermodel and actress who received international recognition when she appeared as the first Russian model on the cover of the 2011 Sports Illustrated Swimsuit Issue. Besides, Models.com ranks her as one of the New Supers.
In addition, Shayk was born in Yemanzhelinsk, Chelyabinsk Oblast region, Soviet Union, and raised by her parents. Her father is a Volga Tatar named Valery Shaykhlislamov, a coal miner. On the other hand, her mother is an ethnic Russian named Olga, a kindergarten music teacher.
Irina has stated that she inherited her looks from her father and that people often mistake her for being South American. She said: "My father was dark-skinned because he was Tatar; sometimes Tatars can look Brazilian. I get my light eyes from my mother." She has one sibling, a sister named Tatiana Petenkova. Irina is also an aunt to Tatiana's three children, including a niece named "Irina" after her.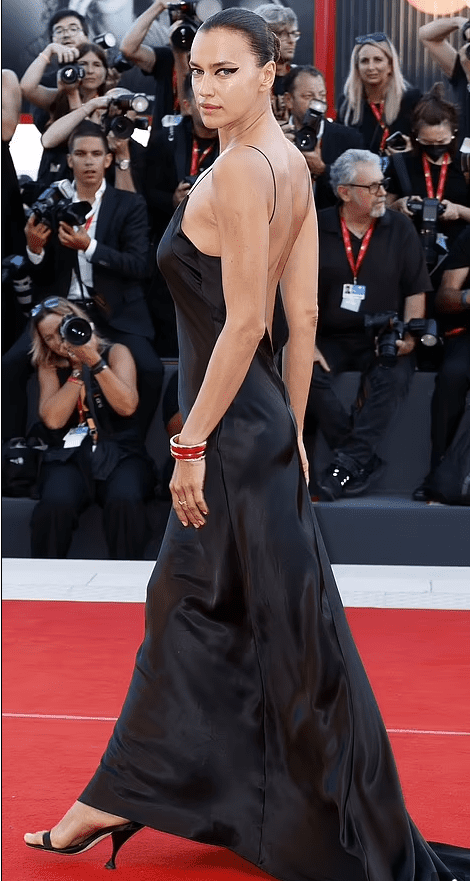 Irina Shayk's Black Red Carpet Look
For the prestigious event, Irina Shayk opted for a gothic look. The 36-year-old model donned an elegant black dress for the movie premiere.
She wore a satin black slip dress with a backless design. It was featured with a sprawling train. Then, Irina paired her trendy look with open-toed heels to match the gown, adding a chunky gold metal bangle as her only jewelry.
The Russian supermodel had her chocolate-hued locks completely slickly pulled back into a tight bun, highlighting her radiant complexion. By adding a sultry winged eyeliner, she kept the rest of her makeup look pared back, wearing a soft pink lip.
What is a Slip Dress?
According to fashion insiders, a slip dress is a woman's dress that resembles an under slip or petticoat. Aside from that, it is traditionally cut on the bias with spaghetti straps. The slip dress looked like an undergarment but was intended to be seen and, through lace and sheer elements, offered glimpses of the body beneath.
Besides, slip dresses first became widely worn in the last decade of the 20th century as part of the underwear-as-outerwear trend, when they were made from layered chiffon, polyester satins, charmeuse, and often trimmed with lace. Aside from that, the slip dress became associated with the decade's supermodels, notably Kate Moss, who garnered attention with a sheer version in 1993.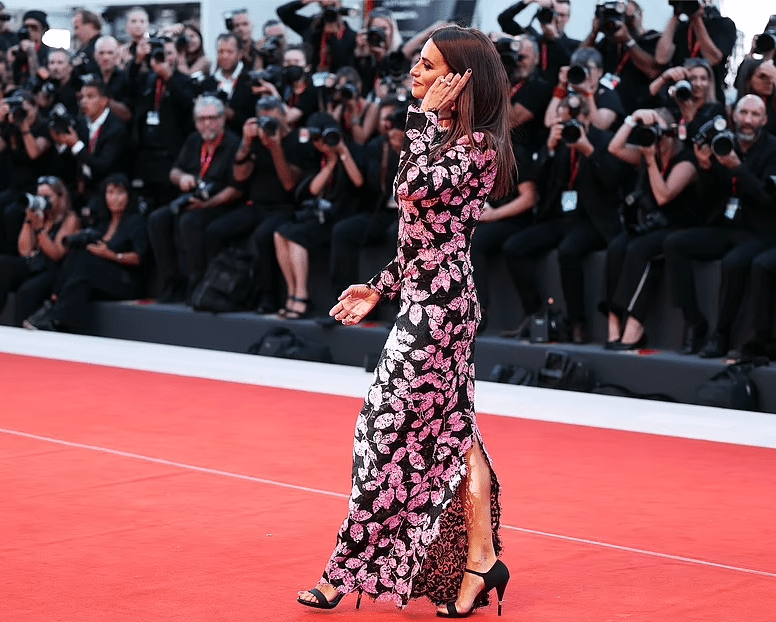 Penélope Cruz's Early Life
Penelope Cruz was born on April 28, 1974. She is 48 years old, and this year 2022. Penelope is a Spanish actress. She is also known for her roles in films of several genres, particularly those in the Spanish language.
She has received various accolades, including an Academy Award and a British Academy Film Award, in addition to nominations for a Primetime Emmy Award, four Golden Globe Awards, and five Screen Actors Guild Awards. Aside from that, Penelope is the first and only Spanish actress to be nominated for and win an Academy Award and the first to receive a star on the Hollywood Walk of Fame.
Penelope Cruz was born in Alcobendas, province of Madrid, Spain. Her mother is Encarna Sánchez, an Andalusian hairdresser, and personal manager. On the other hand, her father is Eduardo Cruz, an Extremaduran retailer, and car mechanic.
Penelope has two siblings: Mónica, an actress, and Eduardo, a singer. Besides, she also has a paternal half-sister, Salma. She was raised as a Roman Catholic.
Cruz grew up in Alcobendas and spent long hours at her grandmother's apartment. She said she had a happy childhood. The famed actress remembers "playing with some friends and being aware that I was acting as I was playing with them. I would think of a character and pretend to be someone else."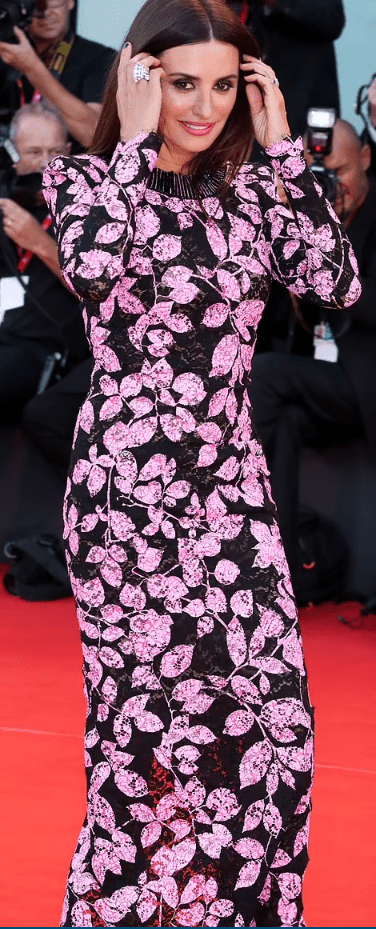 Penélope Cruz's Pink and Black Gown
Penelope Cruz looked endearing in an elegant outfit. Penelope, who plays a leading role in the film, donned a pink and black Chanel dress for the red carpet.
She added a pop of color to the red carpet with a laced black dress that featured a bright pink plant print. The dress is part of Chanel's FW22 Couture range, accentuated with a slit down on the center back, with a long-sleeved design, high neck, and shoulder pad feature.
The lovely actress teamed it with a pair of simple black heels. She accessorized with a couple of gorgeous diamond drop earrings and a chunky diamond choker.
Penelope's glossy dark straight hair was left to cascade down her shoulders. Then, she opted for radiant makeup and paired it with winged eyeliner and smokey eyes.
In addition, Penelope Cruz was joined on the red carpet by young actress Maria Chiara Goretti, who stars alongside her in the drama movie.
What is a Lace Fabric?
According to fashion insiders, lace is a delicate fabric made of yarn or thread in an open weblike pattern produced by a machine or hand. Lace is generally divided into two main categories, needlelace, and bobbin lace, even though there are other types of lace, such as knitted or crocheted lace. Besides, other lace fabrics such as these are considered as a category of their specific craft. Knitted lace, therefore, is an example of knitting.
In addition, the origin of lace is disputed by historians. An Italian claim is a will of 1493 by the Milanese Sforza family. On the other hand, a Flemish claim a lace on the alb of a worshiping priest in a painting about 1485 by Hans Memling. But since lace evolved from other techniques, it is impossible to say that it originated anywhere. The fragility of lace also means that few exceedingly old specimens are extant.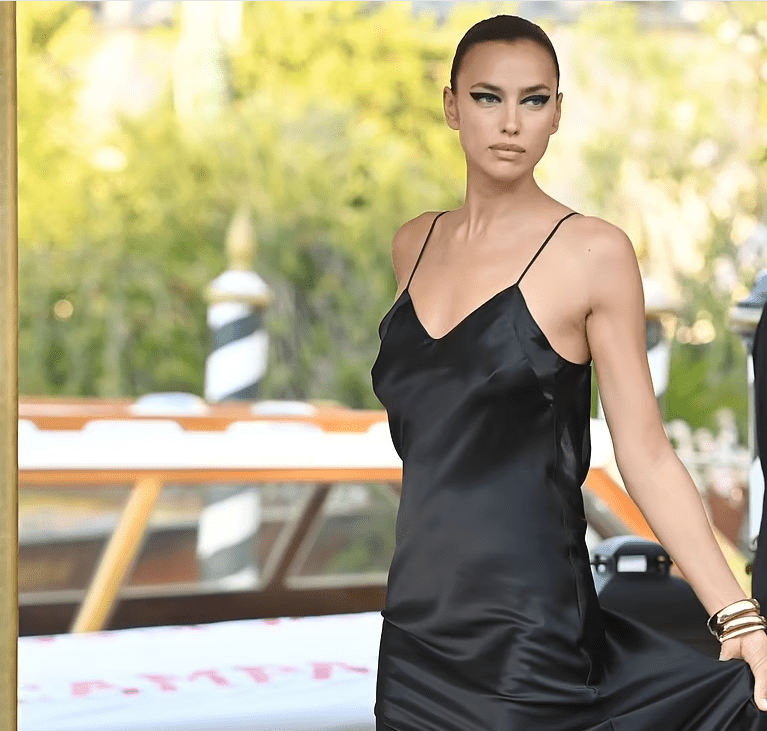 The Immensity Film
The Immensity is a 2022 film directed by Emanuele Crialese. In addition, the first trailer was released on August 29, 2022. The film's premiere is scheduled for September 4, 2022, on the occasion of the 79th Venice International Film Festival, where the film is nominated for the Golden Lion for Best Film and the Queer Lion.
To be familiar with the film, let us talk about its plot. In Rome in the seventies, Clara and Felice Borghetti moved into a new apartment with their three children. The marriage between the two is in crisis, and Clara devotes herself entirely to her children to compensate, even if her relationship with her eldest daughter Adriana soon becomes strained.
The twelve-year-old not only feel the tensions in her parent's marriage but also begins to question her gender identity, rejecting Adriana's name and calling herself Andrea.
According to Variety, "Everything in "L'Immensità" is beautiful even when everything wasn't: Crialese odd, affecting memory, layers the world as it was, is and could be in the same gilded frame." With that, there's the contrast in the movie that will surely attract a viewer's attention.
As added to their review of the film: "Visually, the film has the brightened, heightened quality of selective memory, threaded through the buttery lighting of DP Gergely Pohárnok's busily populated but exactingly staged compositions and the iridescent, fresh-off-the-rack gorgeousness of Massimo Cantini Parrini's costumes."
For style lovers, checking out the costumes used in the film is like going on an adventure. Variety's review obviously shows that we wouldn't be disappointed with its costume production.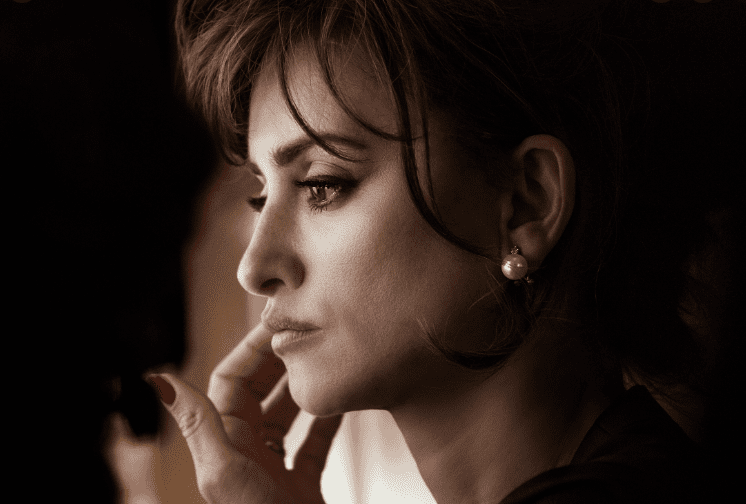 Are you inspired by Irina Shayk and Penelope Cruz's stylish outfits for the L'immensità Film premiere during the 79th Venice Film Festival? They want to stay chic while appearing at the annual film festival. We find it inspiring to copy their stylish outfits. What do you think about the event?