Last spring season, everyone checked their favorite fashion magazines online to know the best lookbooks from Hollywood stars. Several inspiring sartorial pieces are relatable this year, especially the street style options.
To collate the best spring 2022 looks, let's head to Instagram. After all, we've been getting tons of inspiration from the said social media platform regarding styling alternatives. Here are our top 10 picks for spring 2022 ready-to-wear-fashion.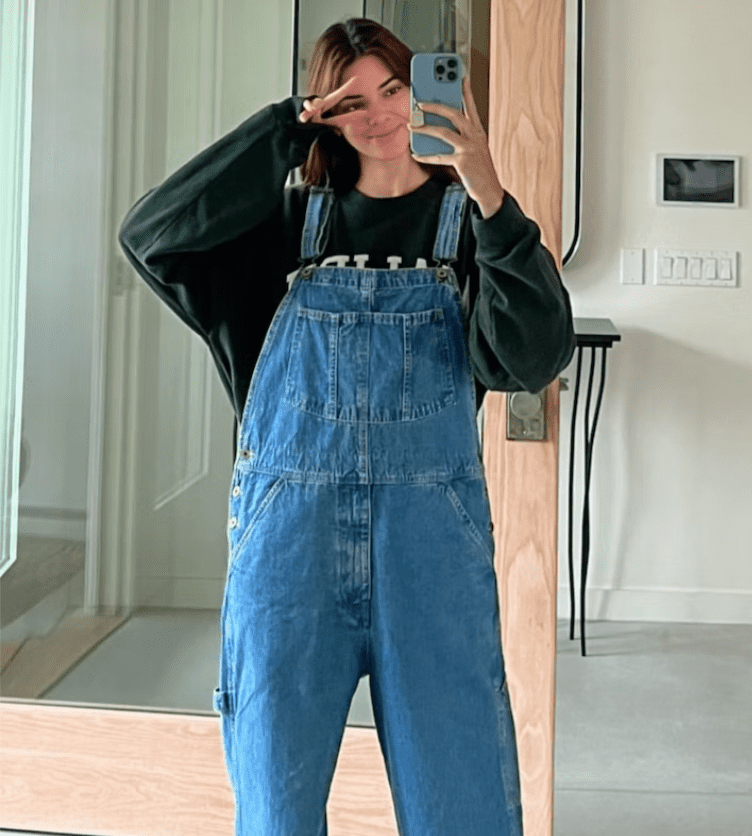 1. Overalls
We're always amazed by the functionality of overalls. Besides, it's one of my favorite spring outfits so far. This spring 2022, IG feeds have many overalls displays from our favorite style icons.
According to fashion insiders, overalls, also called bib-and-brace overalls or dungarees, are a garment usually used as protective clothing when working. The garments are commonly referred to as a "pair of overalls" by analogy with a "pair of trousers."
Overalls were initially made of denim but can also be made of corduroy or chino cloth. The said clothing pieces were invented in the 1890s by Grace Howard and Jacob W. Davis at Levi Strauss & Co., but they underwent an evolution to reach their modern form.
Initially only used for protective clothing in work settings, they have become a garment of high fashion as "potential cult items." Many high fashion brands have released their spin on overalls, too.
Kendall Jenner is one of the celebrities who perfectly donned denim overalls. Even though this was posted on her Instagram account in September 2020, this is still a remarkable inspiration for style enthusiasts.
She donned a pair of practical denim bottoms and a set of denim overalls by Calvin Klein while enjoying her time in nature. Besides, she wore a pink Camilla bikini top from BANANHOT underneath — likely for convenience- so she would be ready to dive into the water anytime.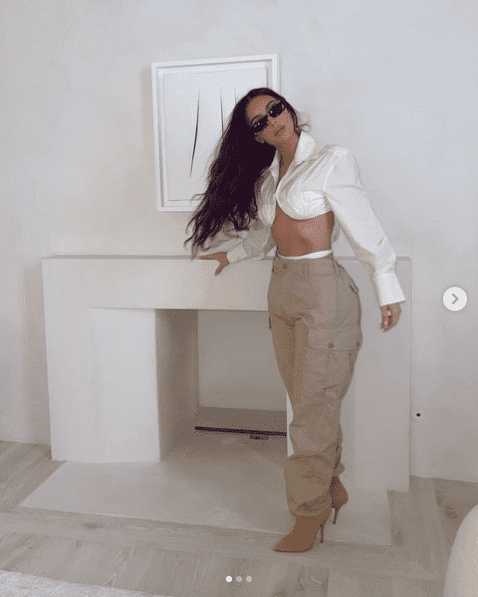 2. Cargo Pants
Another attractive outfit this spring 2022 is cargo pants. Many influencers share their lookbooks featuring trendy cargo pants.
There's a caveat, though, since cargo pants are not a piece of clothing that accentuates one's physique. Cargo pants are not perfect for petite ladies since they will make you look shorter. With that, you need to be knowledgeable in making it work.
According to fashion insiders, cargo pants or cargo trousers sometimes called combat pants or combat trousers after their original purpose as military workwear, are loosely cut pants originally designed for rough work environments and outdoor activities, distinguished by numerous large utility pockets for carrying tools.
Besides, cargo shorts are a shorter version of cargo pants, with the legs usually extending to near-knee lengths.
Both cargo pants and shorts have become popular as urban casual wear since they are loose-fitting and convenient for carrying extra items during everyday foot trips or cycling.
Aside from her Instagram post wearing cargo pants, Kim wore the same outfit while out in New York City. She sported a pair of the baggiest pair of cargo pants during the outing.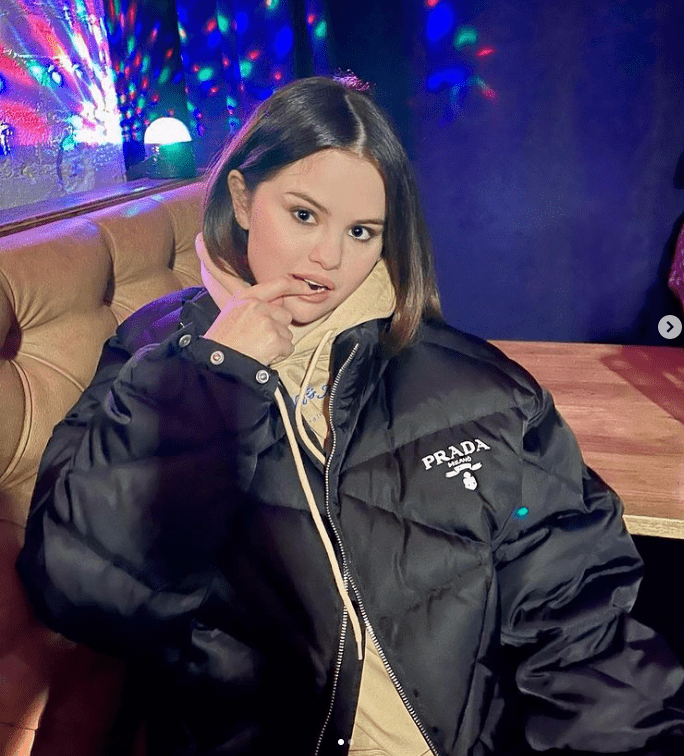 3. Big Leather Jackets
A leather jacket is always attention-grabbing due to its elegance and functionality. You can always look stylish by wearing a leather jacket on cold days.
According to style insiders, a leather jacket is a jacket-length coat usually worn on top of other apparel or items of clothing. It is made from the tanned hide of various animals. The leather material is typically dyed black or different shades of brown, but a wide range of colors is possible.
In addition, leather jackets can be designed for many purposes. Specific styles have been associated with subcultures such as greasers, motorcyclists and bikers, mobsters, and military aviators, especially during and directly after World War II.
It also includes music subcultures such as punks, goths, metalheads, and rivetheads, who have worn the garment for protective or fashionable reasons, and occasionally to create a potentially intimidating appearance.
Besides, most modern leather jackets are produced in Pakistan, India, Canada, Mexico, and the United States, using hides left over from the meat industry.
Some fabrics simulating leather, such as polyurethane or PVC, are used as alternatives to authentic animal hide leather depending on the wearer's needs, such as those pursuing vegan lifestyles or for economic reasons, as synthetic fibers tend to be less costly than authentic leather.
4. Green Outfits
The color green is one of the exciting parts of creating stylish clothing. It is always associated with nature, and each piece is always attractive. After all, it would help to pair it with a complementing hue to look fresh and dainty.
If you're fond of researching the latest fashion creations, don't forget to check out the hot shot green outfits, in an array of earthy, emerald tones, in the online shopping portals of your favorite brands.
Or maybe, you can find the best green outfits that are perfect for spring and other seasons in the clothing racks at your favored department stores. That is if you need a fun and fresh outfit to wear.
We know that Emily Ratajkowski is a style icon that many people love to emulate these days. Besides, her Instagram account has a lot of amazing outfits that are genuinely well-put-together, including her sauciest beach lookbooks.
Here, she was wearing a green-hued swimsuit. It matched with her long, straight hairstyle and simple makeup.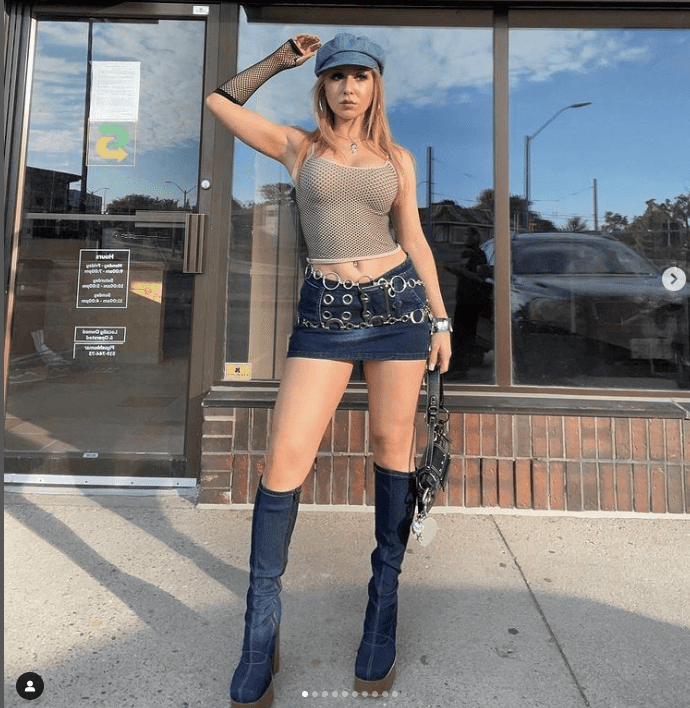 5. Micro Mini Skirts
Sometimes you want to look chic and dainty by wearing small clothing pieces. In other words, you can pull it off with a micro mini skirt and a crop top.
We know that mini skirts are popular, but we can't deny the fame of micro mini skirts, too. Besides, our favorite Instagram darlings show off the outfit this spring 2022.
According to fashion insiders, a micro-mini skirt or microskirt is a miniskirt with its hemline at the upper thigh, at or just below the crotch or underwear level. In addition, short skirts existed for a long time before they made it into mainstream fashion, though they were generally not called "mini" until they became a fashion trend in the 1960s.
Besides, extremely short skirts became a staple of 20th-century science fiction, particularly in 1940s pulp artwork, such as that by Earle K. Bergey, who depicted futuristic women in a "stereotyped combination" of metallic miniskirt, bra, and boots.
One of the lovely ladies on Instagram showcased trendy micro mini skirts is Sarah, who found @sarahchi0's Instagram account. She has tons of inspiring outfits for you, too.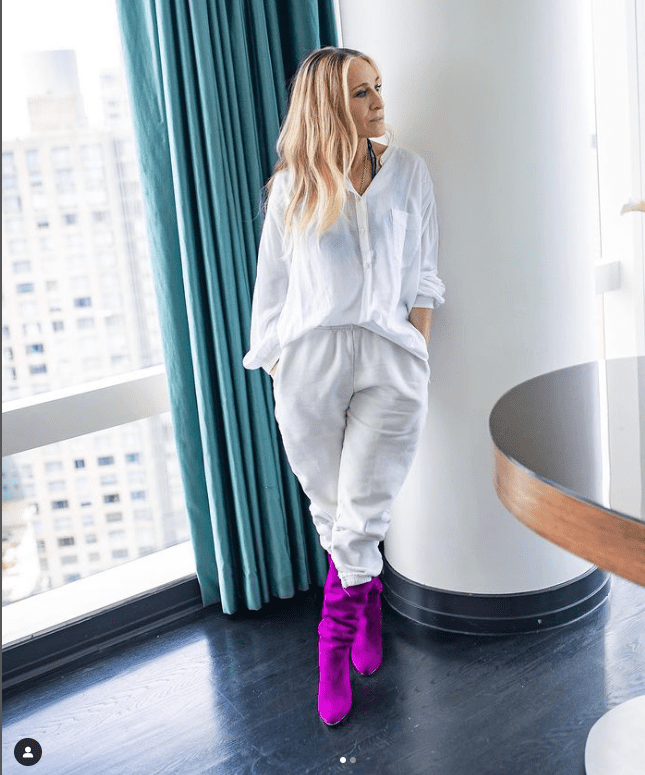 6. Relaxed Denim
This year is the perfect time to don relaxed denim. Many style enthusiasts claim it is part of the fashion trend this spring 2022.
For example, Who What Wear announced the predominance of relaxed denim involving street style. They claimed that: "If you've been following the trajectory of jeans over the past year, you probably noticed how things are getting looser, longer, and generally less fitted."
Besides, relaxed denim or relaxed jeans are looser than regular cut jeans and allow some breathing room. You can expect relaxed-fit jeans to provide extra space in the seat, crotch, and thighs.
In the above photo, Sarah Jessica Parker isn't wearing relaxed denim. However, the pants she's wearing are inspiring. As she posted the photo on her Instagram account, many people commented positively about her advocacy and fashion look.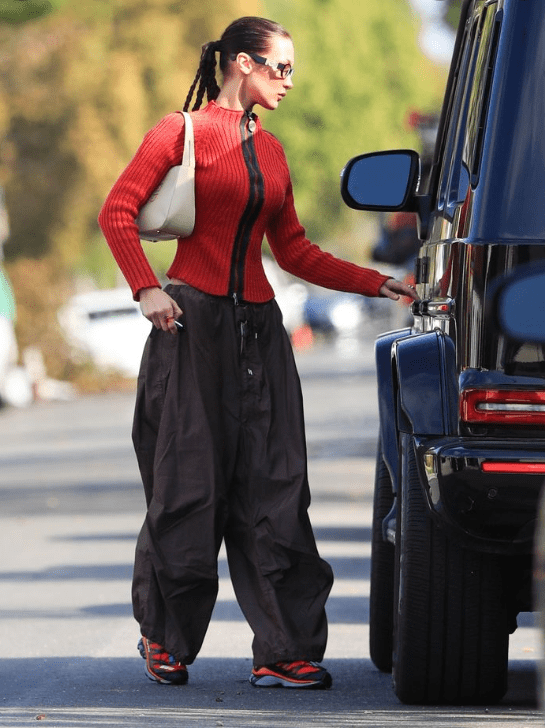 7. Parachute Pants
Those who are adventurous in choosing their outfits have probably come across parachute pants. They're not new, though, since fashion icons wear them on the streets in style.
So what are parachute pants? Parachute pants, known initially as flight pants, are a style of trousers characterized by nylon, especially ripstop nylon. In the original tight-fitting style of the early 1980s, "parachute" referred to the pants' nylon material, similar to a parachute's.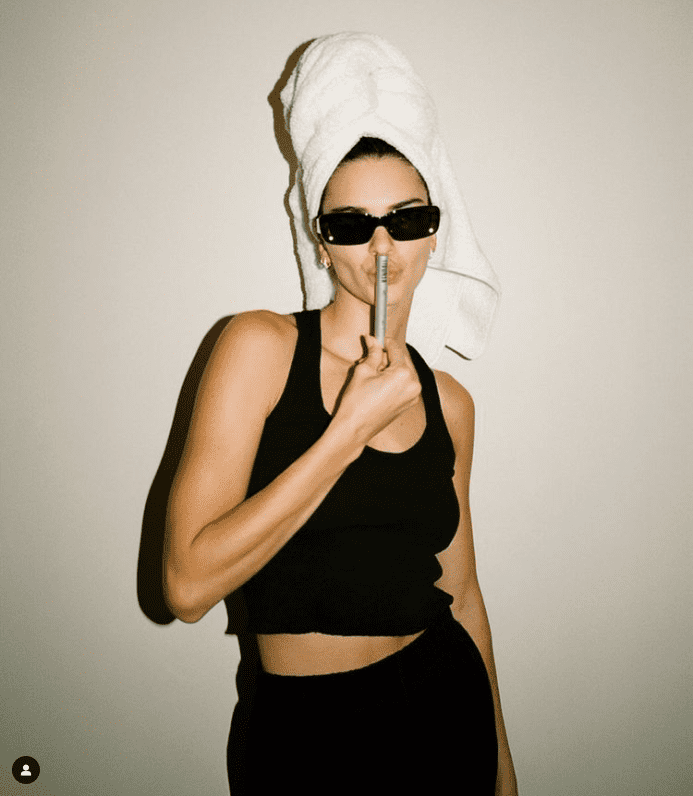 8. Sporty Sunglasses 
Our Instagram favorites wear sporty sunglasses, too. We have to get updated with their latest feeds.
Let us talk about these style accessories. Sporty sunglasses are optimized for sports. Besides, sports sunglasses ensure high performance by keeping the vision sharp while staying secured through rigorous physical activity and resisting impact better to protect you from fast-moving objects.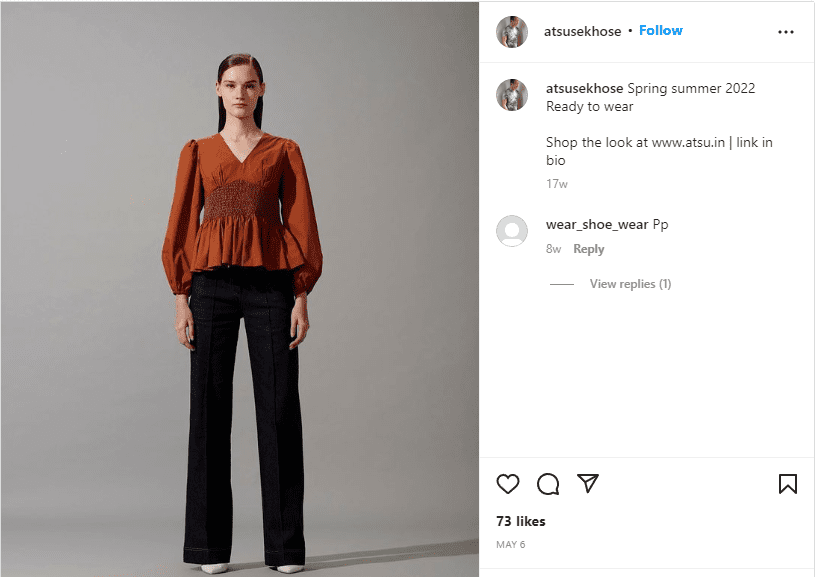 9. Tangy Tangerine
Aside from Pinterest, you can also see tangy tangerine fashion on Instagram. This spring 2022, tons of inspiring orange outfits are showcased on the social media platform.
It is true that tangerine maybe just a shade of orange but is making waves in style. By checking the above Instagram photo, you can have a sample of this look.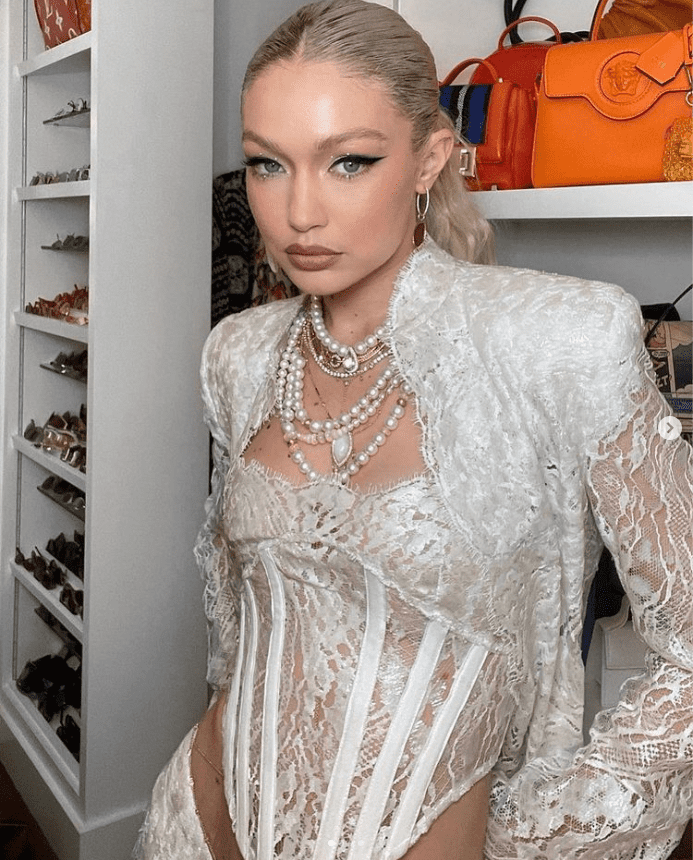 10. Corset Tops
The popularity of corset tops this spring 2022 is notable. Everyone is in love with the idea of wearing something similar to corsets because they're figure-fitting. In other words, it is flattering to one's figure.
According to Master Class, you can wear something under a corset top. Simply put, you can style this outfit with a pair of leather pants and heels or turn the look into a mini-dress with a couple of over-the-knee boots. Besides, you can layer a corset over the top with puff sleeves as a nod to the Middle Ages. In the winter, style a turtleneck sweater under a corset for extra warmth.
In addition, the easiest way to style a corset top is by opting for a coordinated look. All you have to do is team your top with a matching miniskirt, matching heels, and a bold handbag for a no-fail way to style this sultry staple. Then, you can have bonus points if you go for a bold hue or print. Don't forget to pair this with the matching skirt.
Another question about wearing corset tops is: Do corset tops reduce belly fat? Well, experts admit that waist trainers can make the waist look slimmer but do not provide a permanent change or weight loss. Besides, waist trainers are meant to squeeze your midsection and "train" your figure into an hourglass shape. They're a corset with a modern twist.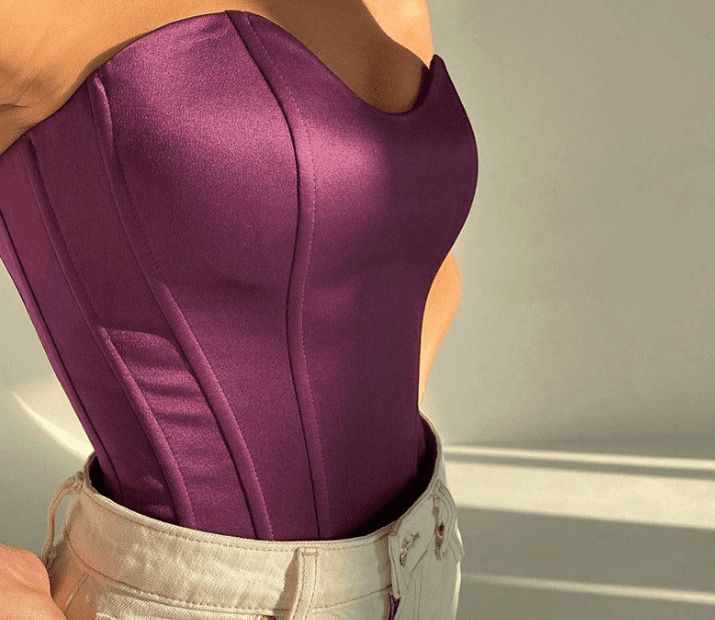 Which one is your favorite ready-to-wear look? We've been eyeing some more celebrities wearing corset tops since we're obsessed with the outfit idea. It's an eye-catching style that was showcased last spring season.