It's time for the East Coast to display its opulent mansions in "Million Dollar Listing: New York," which has a reputation for featuring some of the most extensive and expensive properties California offers.
This brand-new reality show follows three of the most ambitious real estate agents. They close multimillion dollar deals quicker than a cab running a red light, giving viewers a behind-the-scenes look at the intensely competitive, rising industry of New York City's real estate market.
Cast of Million Dollar Listing: New York Season 1
Fredrik Eklund – is a television reality star, former IT entrepreneur from Sweden, author of "The Sell," and New York City-based real estate broker.

Michael Lorber – is a popular business executive and an attorney-turned-broker. He made his Bravo debut in 2012 as one of the first three sales tycoons on "Million Dollar Listing New York's" inaugural season.

Ryan Matthew Serhant – is an American estate broker, novelist, and reality television star. He appears on Bravo television programs "Sell it Like Serhant" and "Million Dollar Listing New York." He owns his own real estate company in New York.
Episode 1: The Shark, the Smooth-Talker, and the New Kid
In this thrilling first episode of the series, Ryan Matthew Serhant accepts a friend's listing before understanding that she is hiding certain things.
Michael Lorber faces out against one of the top brokers' downtown but discovers that his biggest obstacle may be his lack of expertise.
Fredrik Eklund comes to Manhattan after getting married and secures a listing with one of the most recognizable names in real estate history: Trump! Fredrik obtains a listing in the "greenest building in the world," but he will need to appease his frequently obnoxious and irritable client if he wants to make any green.
In the meantime, Luis has prepared his Charles Street listing and has a new strategy to locate the ideal "match" for the apartment. This season can only finish with a brutal vengeance plan, unlike anything the real estate industry has ever seen.
Episode 2: Parlez-Vous, Francais?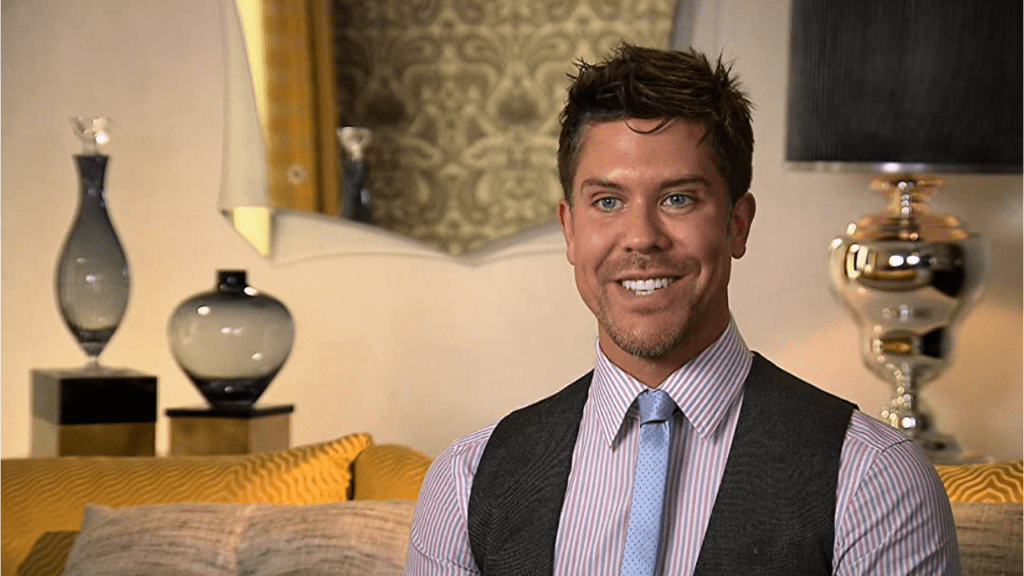 Ryan Matthew Serhant has to figure out how to sell Adrianna's apartment now that he's cleaned it up, even if it requires learning a new language.
Due of the stress of losing his first large deal, Michael Lorber employs masseuses for his open house. This stress persists despite his new Park Avenue listing. She may be seeing too many cash signs because she wants to sell her present apartment for a million more than Fredrik Eklund had anticipated due to his prior success with a customer.
Episode 3: Hard Hats and Hard Heads
There's a catch when one of New York City's most accomplished developers offers Fredrik Eklund the entire building—still it's under construction and he's attempting to sell the apartments before they're finished.
Ryan Matthew Serhant chooses a listing in Gramercy Park to demonstrate that his freshness and vigor will suit this historic and traditional area well. Michael Lorber takes the crucial decision that will determine whether he sells the flats in Trevor's building for $30 million or whether he walks away empty-handed.
Episode 4: Construction, Conniptions and a Kangaroo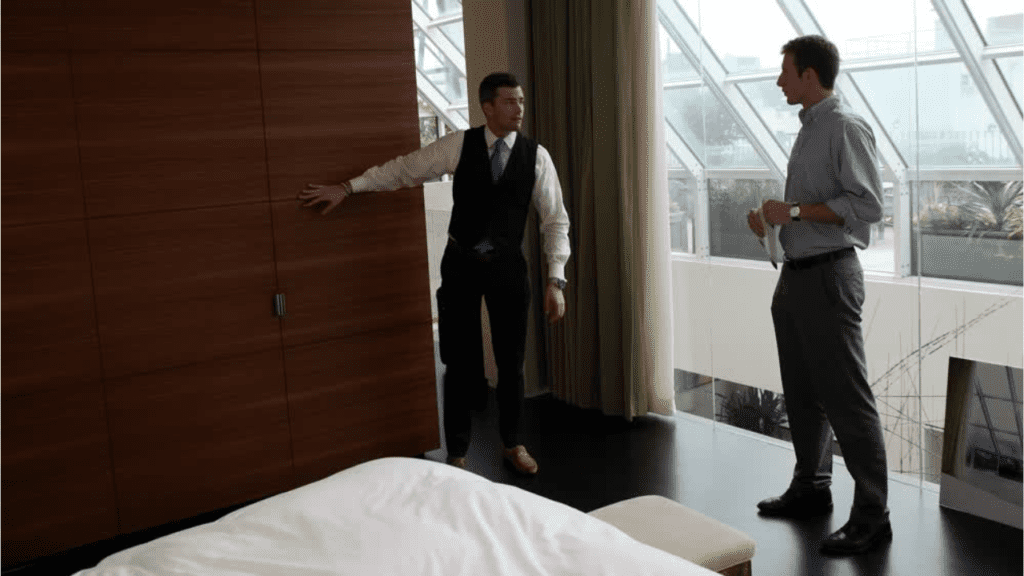 Fredrik Eklund schedules a private showing for his development on Washington Street and immediately discovers that he could need the help of one couple to sell 30% of the entire structure. Zach Vella, a client of Fredrik's, gives Michael Lorber a listing, and he is pleased to be representing several apartments on Park Avenue on the Upper East Side, his home territory.
Ryan Matthew Serhant describes a budding financial trader as a buyer. Still, things aren't as simple as they seem because the customer has a highly unusual pet that will be difficult to sell to any building's owner.
Episode 5: The Casting Couch
Zach Vella hires a second real estate agent to assist Michael Lorber at the Park Avenue building after becoming impatient with his lack of progress. Sadly, Michael might find that agent more of an opponent than a friend.
Ryan Matthew Serhant devises a strategy to photograph models for his hot new Chelsea apartment, but now he has to figure out how to avoid falling madly in love with one of them.
Episode 6: Bailing on the Bully
Michael Lorber calls a lunch meeting to resolve their issues after becoming dissatisfied with Fredrik Eklund's treatment of him during their joint listing. However, things go awry when Fredrik tries to justify his behavior by saying that the only thing that counts to him is selling the flat. Michael must choose between cutting his losses, moving on, and sticking with a partner he perceives as a bully.
Meanwhile, the client, Ryan Matthew Serhant, has gained a married couple from outside the area. A simple stroll across the city looking at apartments becomes an endless hunt where Ryan must serve as both a marriage counselor and a real estate salesperson.
Episode 7: Don't Throw Stones in Glass Buildings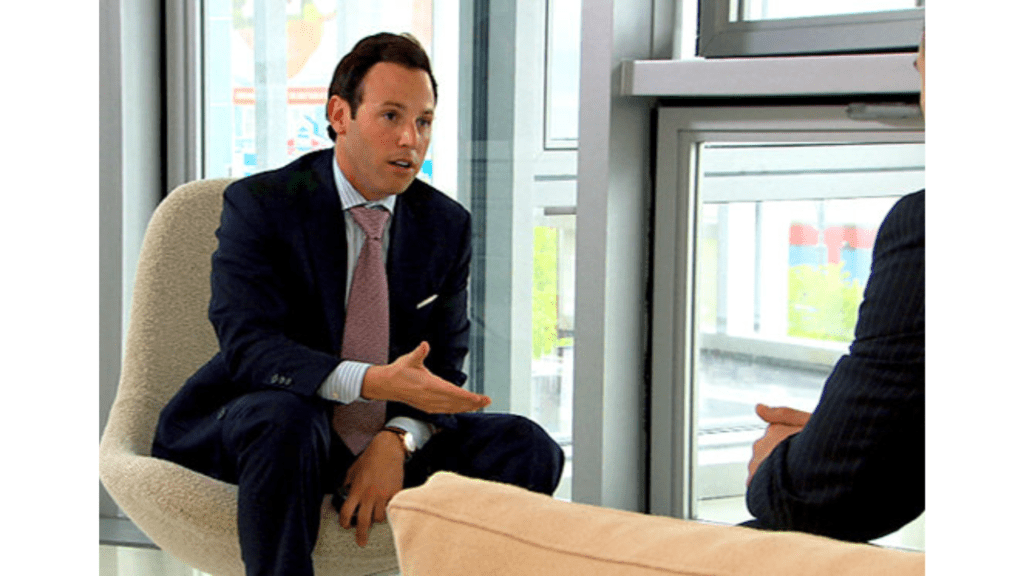 After getting past Fredrik Eklund, Michael Lorber now wants to make a name for himself at his new Jean Nouvel property by turning a low bid into a workable sale.
Uptown, Ryan Matthew Serhant tries desperately to win over Nick and Penelope, and this time he has a secret weapon with him. Fredrik has a lot of faith in his ability to sell Tim's apartment to a new client. However, finding him a new home in a cutting-edge structure might bring Fredrik and Michael together again.
Episode 8: Sweden and the Shark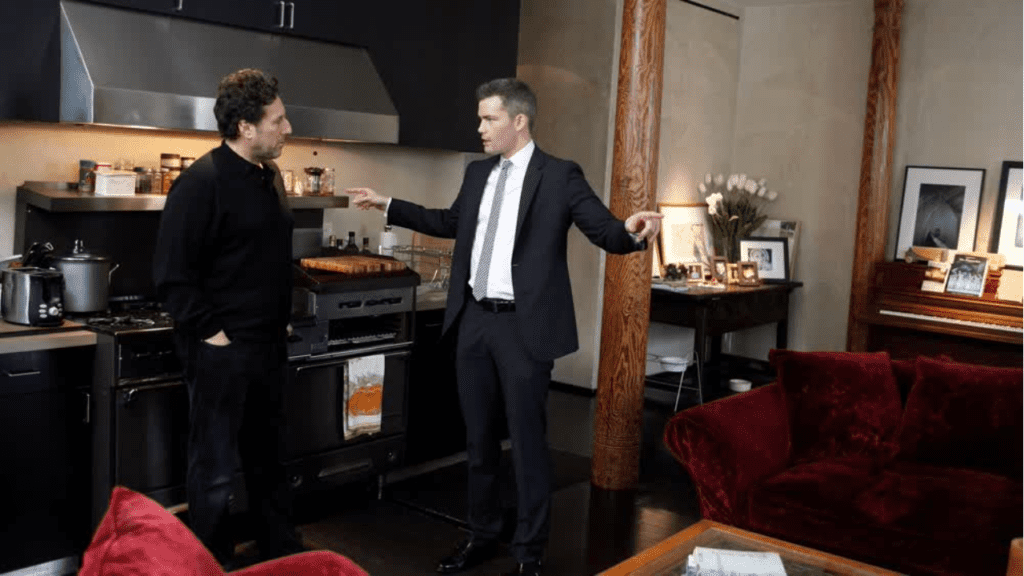 Fredrik Eklund travels back to his native Sweden to check on his business, guide his brokers, see his loved ones, and sell some real estate.
Michael Lorber obtains his most extensive listing, a West Village townhouse. He must demonstrate how much he has recently learned if Michael hopes to convince the developer that he is worthy of trust.
In addition, Ryan Matthew Serhant receives a $25 million SoHo apartment that is more like a palace than a penthouse. He hosts a Fashion Week party there to advertise it creatively, but it quickly gets out of hand.
Episode 9: Look Me in the Eye
Michael Lorber hosts an open house with a carnival theme to sell his most extensive listing of the year. He's hoping that some kids will show up there before his scheme backfires. To prevent the owner, Ken, from kicking him out of this $25 million condo, Ryan Matthew Serhant makes every effort to keep his Fashion Week party under control.
Meanwhile, Fredrik Eklund tries to mentor Justin, his apprentice broker, using a new Gramercy listing. When Ryan enters his open home, and they have their most remarkable and dramatic argument yet, things for Fredrik become pretty tricky.