The Real Housewives of Atlanta season 1 aired from October 7, 2008, to November 25, 2008, on Bravo. The American reality TV show was filmed in Atlanta, Georgia. It consisted of eight episodes that aired every Tuesday night on the network.
The series followed five real housewives, who often clash with one another while they also pursue their careers as businesswomen. Bravo described them as "entrepreneurs, doting mothers, and classy Southern women."
Who are the cast members of The Real Housewives of Atlanta season 1?
NeNe lives in Sugarloaf with her husband, Gregg Leakes, and their two sons. She founded The Twisted Hearts Foundation, which focuses on reducing domestic violence. She is also interested in opening an upscale hotel.
Lisa Wu-Hartwell
Lisa Wu-Hartwell lives in an upscale country club community in Duluth with her husband, Ed Hartwell, and their three children. She has her own clothing brand, real estate agency, and jewelry line.
DeShawn Snow
DeShawn Snow moved to Alpharetta with her husband, Eric Snow, and their three sons. She is highly involved in organizations and charitable donations.
Kim Zolciak
Kim Zolciak is a single mother who lives with her two daughters in Duluth. At the time of the first season, she is recording a country music album.
Shereé Whitfield
Shereé Whitfield is also a single mother living with her three children in Sandy Springs. At the time of the first season, she launched her fashion collection "She by Shereè."
Episode 1 - "Welcome One, Welcome ATL"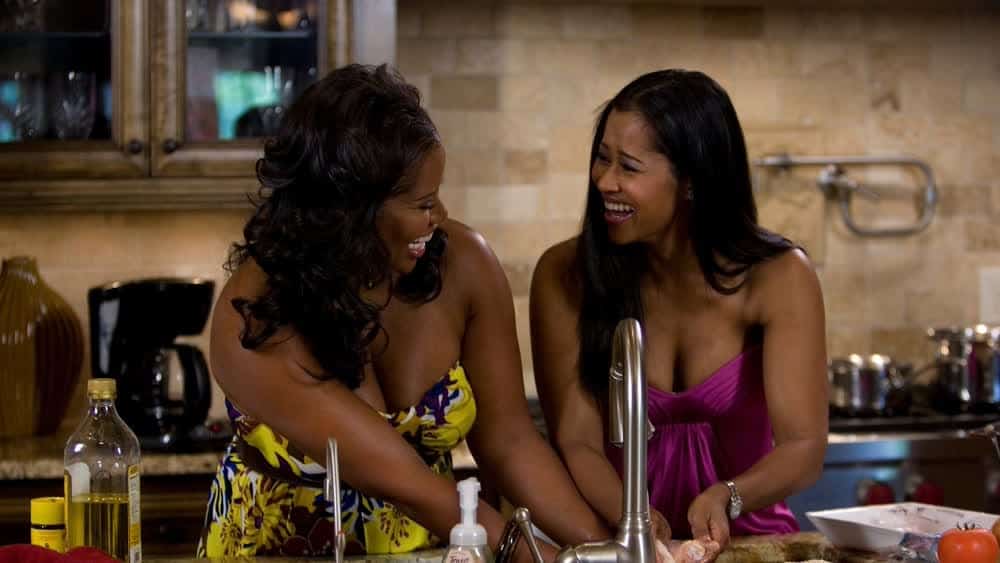 The first episode marks the first appearance of NeNe, Lisa, DeShawn, Kim, and Shereé.
Lisa is managing her household responsibilities while pursuing her business ventures at the same time. The construction of DaShawn's mansion is still ongoing, and she is looking for more employees. Kim has an unnamed boyfriend, "Big Papa," who provides for her lavish lifestyle.
Meanwhile, amidst her personal conflict with NeNe, Shereè organizes an extravagant birthday celebration to mark her divorce from Bob Whitfield.
Episode 2 - "It's My Party!"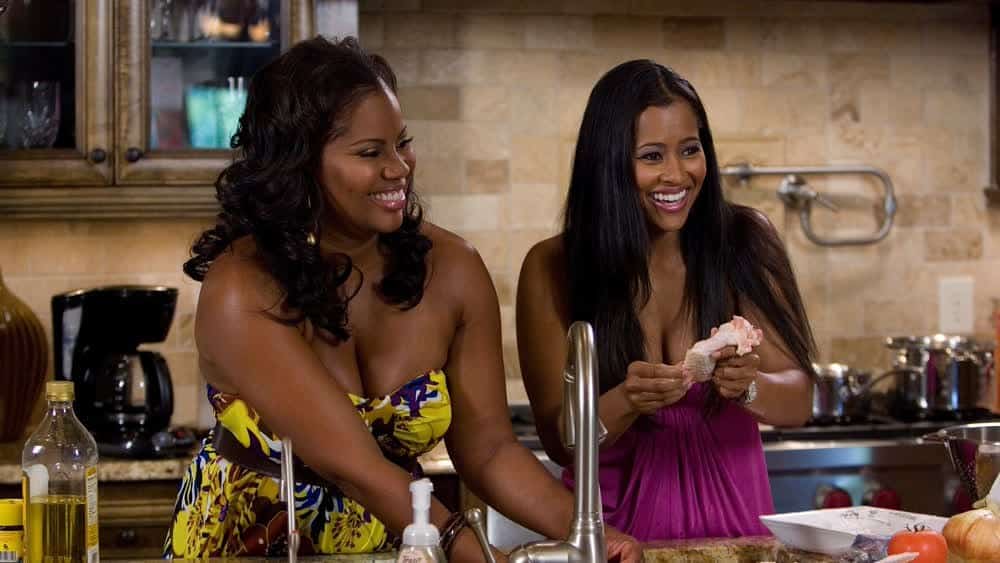 Kim arranges a birthday celebration for her daughter Brielle, while NeNe reflects on her fight with Shereè during the gathering. The two remain civil at the party. After contracting the flu, Lisa Wu is not present on occasion.
Episode 3 - "Who's Your Poppa?"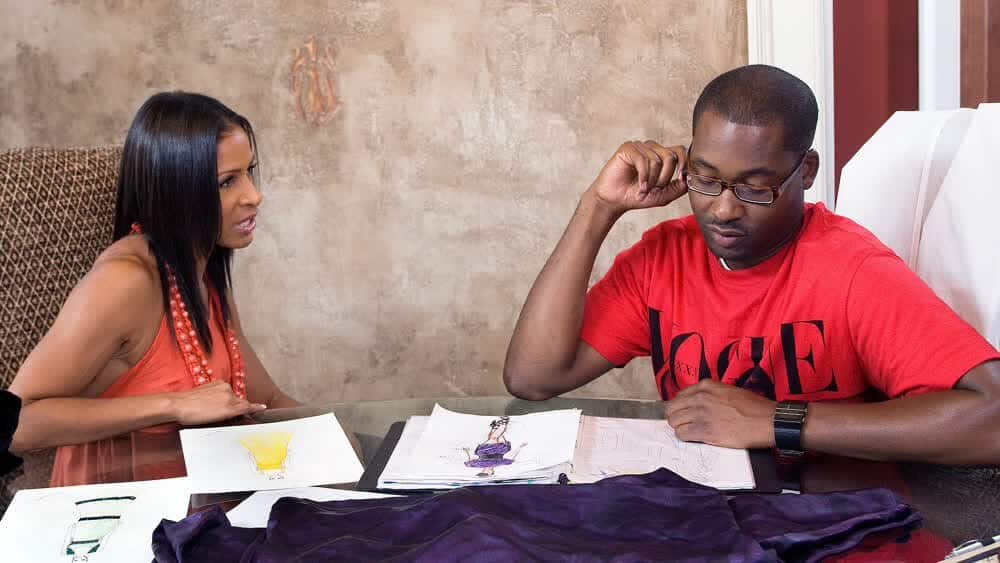 NeNe assists DeShawn as she organizes a formal event for her foundation. Kim decides to pursue a career in country music. NeNe gets a letter from a relative suggesting that she could have a different biological father.
Episode 4 - "Bring on the Bling"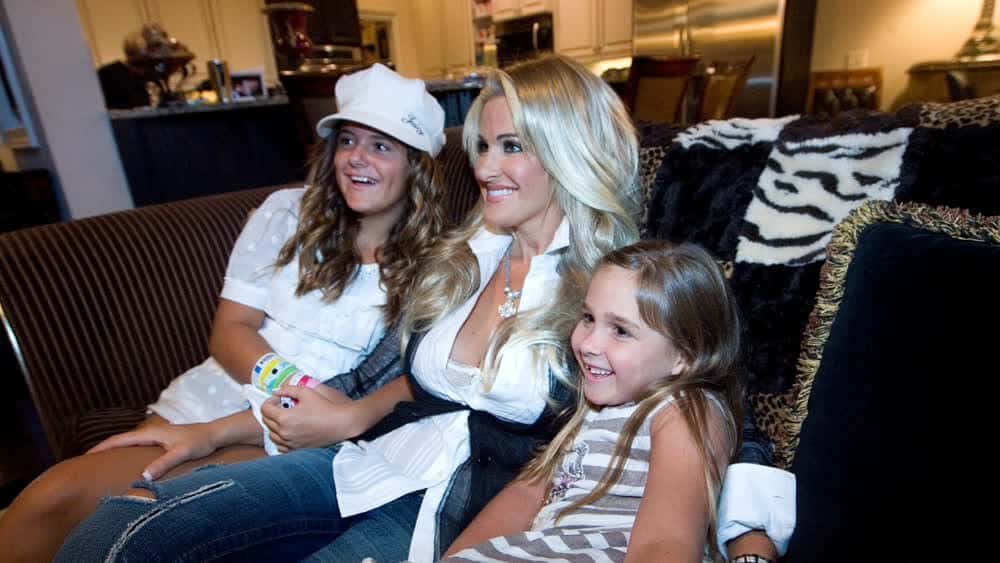 Kim, Shereè, and their kids go on a day trip together. Following a successful trunk exhibition, Lisa starts organizing the introduction of her jewelry collection. DeShawn keeps working on her black-tie event.
Episode 5 - "Out of Tune"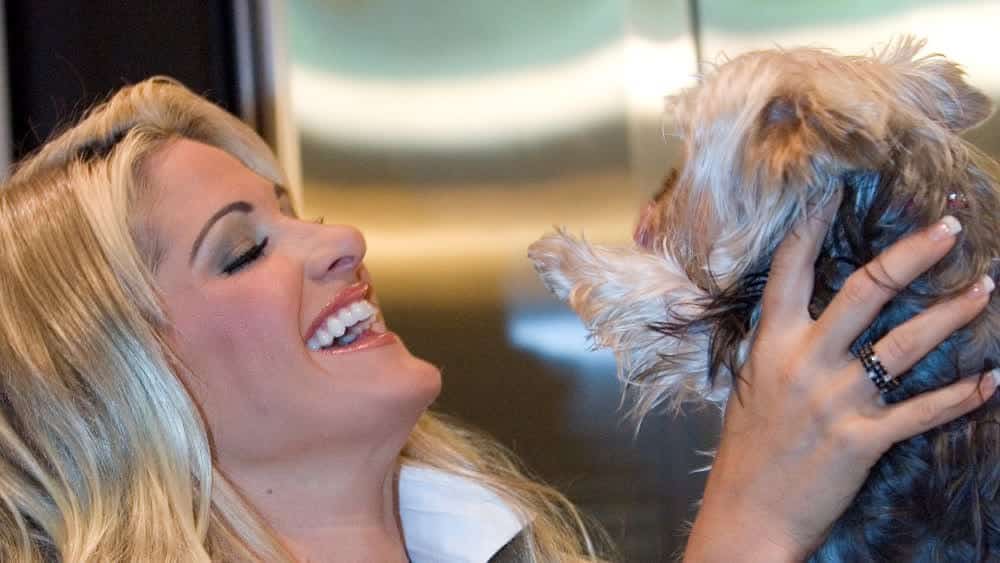 Kim Zolciak moves closer to pursuing a career in music, while NeNe establishes The Twisted Hearts Foundation. DeShawn went to a vineyard outing with Lisa, NeNe, and their spouses to celebrate her 34th birthday. NeNe, however, discredits Kim's musical ambitions and spreads rumors about Shereè.
In light of their issues with NeNe, Shereè and Kim become friends. Later, Kim and NeNe clash over something while out shopping.
Episode 6 - "Dream a Little Nightmare"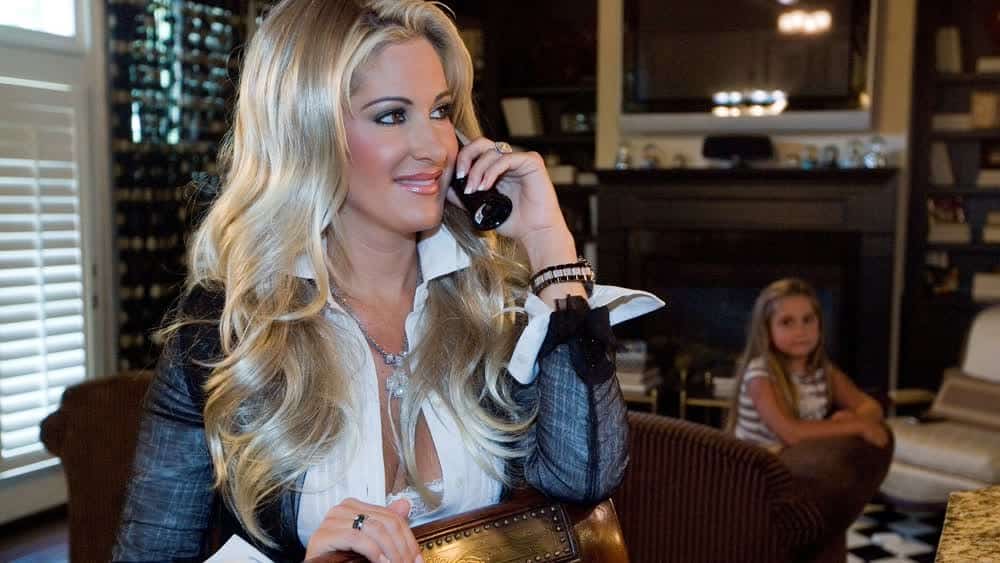 Shereè plans the launch of her clothing brand, "She by Shereè." She later joins Kim on a boating trip to Lake Lanier. NeNe continues with DNA testing to settle her paternity issue. Lisa is hesitant to see her husband Ed return to football after a long-term injury.
DeShawn organizes a group lunch in the hopes of bringing the housewives back together.
Episode 7 - "Best of Enemies"
Shereè is recovering from a failed screening of "She by Shereè." Lisa is disappointed that Ed has signed a contract with the Oakland Raiders. She then gathers the women when DeShawn's cookout fails. After suffering an accident, DeShawn's spouse is considering taking early retirement.
Hoping for reconciliation, the housewives and their families assemble for a dinner gathering.
Episode 8 - "Reunion Special"
The housewives and Andy Cohen talk about the controversies in the first season, such as NeNe's strained relationships with Kim and Shereè. This episode is also Deshawn's final appearance.
Other details about The Real Housewives of Atlanta season 1
The Real Housewives of Atlanta served as the third installment in The Real Housewives franchise. According to Bravo, the TV show's intended plot will center on "balancing motherhood, demanding careers, and a fast-paced social calendar."
The series' executive producers are Steven Weinstock, Carlos King, Glenda Hersh, Lorraine Haughton, and Lauren Eskelin. True Entertainment, an American subsidiary of the Italian company Endemol, is responsible for the production and distribution of the show.
When it comes to ratings, the pilot episode garnered 650,000 viewers in its initial broadcast on October 7, 2008. It became the least viewed episode of both the season and the whole run of the show.
On October 14, 2008, 1.18 million audiences watched the second episode. From that point on, the season's viewership continuously surpassed one million people for the rest of its run.
The season finale drew 2.21 million viewers and aired on November 18, 2008. The reunion special, which aired the following week, brought the season's total viewership to 2.82 million.
Where are the cast of The Real Housewives of Atlanta Season 1 now?
NeNe Leakes
NeNe had the most controversial plotline in season 1. Her family members informed her that her father is not her biological father. She was taken aback when another man her mother knew claimed to be her birth father.
She couldn't ask for the truth because her mother was no longer alive. After doing a paternity test on the two men in question, NeNe discovered that the man she had been calling her father was not actually her biological father.
NeNe lasted seven seasons after the first installment before taking a vacation and returning for three more. She was married to Gregg until 2021. Her husband died from colon cancer on September 1, 2021, at the age of 66.
Lisa Wu (formerly Wu-Hartwell)
Lisa flaunted her glamorous Atlanta life while married to NFL player Ed Hartwell. She was an honest person who wanted to be friends with everyone. Despite her best efforts, she wasn't always successful in gathering all the housewives.
Lisa was on RHOA for two seasons and returned a couple of times as a guest. She and Ed allegedly experienced financial difficulties in 2011, and the two divorced soon after. Lisa is still working in the television industry now and enjoys networking.
DeShawn Snow
DeShawn was married to NBA player Eric Snow before they split in 2010. In season 1, she focused her energy on charities and raising their children while her then-husband was away a lot for basketball. Currently, she works with numerous foundations, writes children's books, and is enjoying her best life.
Kim Zolciak
Now Kim Zolciak-Biermann, the TV personality has gone through a lot during the course of her five seasons on RHOA. In season 1, she and her two girls were still living in a condo, and she was still in a relationship with a man known as "Big Papa."
Kim aspired to be a country music star and spent the first season honing her voice. She left the program after she split up with Big Papa. She fell in love with former NFL player Kroy Biermann and launched her spinoff, Don't Be Tardy, which aired from 2012 to 2020.
Shereé Whitfield
In the first season, Shereé was getting a fresh start after divorcing her previous NFL player spouse and was finally free to be herself. In addition to raising three children and launching a fashion company, she got to know the other women on her own terms.
Shereé appeared on RHOA for four seasons before taking a hiatus and returning for seasons 9 and 10. However, she is no longer a part of the show. She has continued to work on "SHE by Shereé," published a book, and maintained friendships with several RHOA cast members.