Lisa Rinna, who has been on "The Real Housewives of Beverly Hills" for eight seasons, has recently announced her departure from the Bravo reality series. While she will be missed, there's no denying that Rinna has been responsible for some of the most scandalous moments in Housewives history.
Lisa Rinna is no stranger to scandal. The actress and reality TV star has been making headlines for her wild antics for years. From her affairs to her numerous feuds with her fellow Housewives, Rinna has never been one to shy away from the spotlight and has undoubtedly made a name for herself as a wild child. Here are her top 10 most scandalous moments.
#10: Her involvement in Kathy Hilton's Aspen drama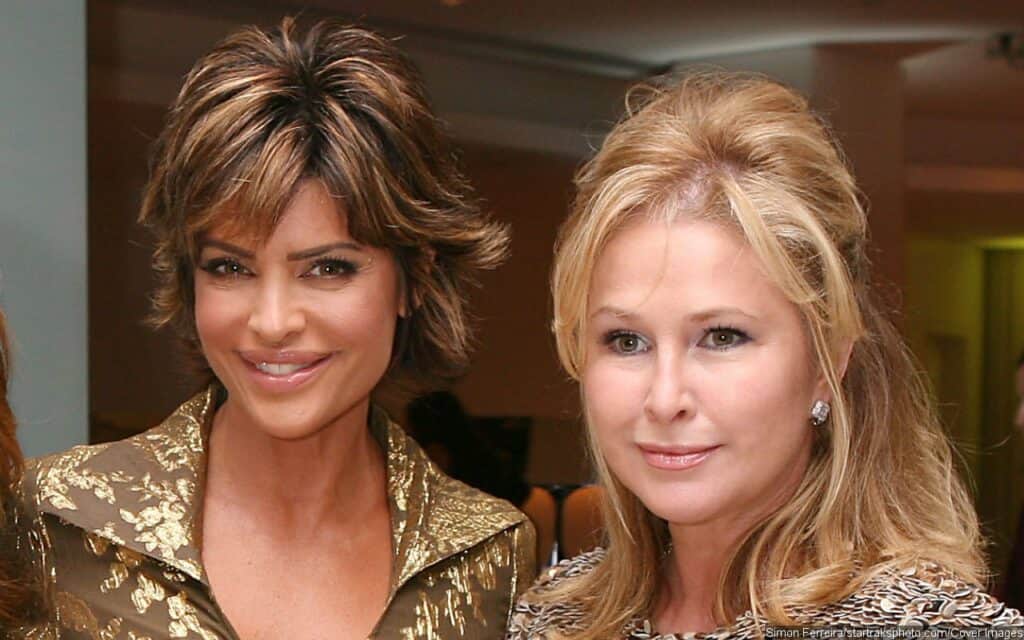 Kathy Hilton's Aspen drama played a significant role in season 12 of the "RHOBH." Multiple pieces of information came to light as the season progressed, one of which was Lisa Rinna's involvement in it.
If you recall, Hilton's acknowledged there were confrontations during their trip to Aspen, Colorado, but insisted she stayed out of them. However, a source at the time said otherwise.
The insider claims that while the housewives were at a club, Kathy allegedly used the N-word to describe a bouncer or DJ and another homophobic epithet to another employee because she wasn't receiving VIP treatment.
If you wonder how Rinna got involved in this one, well, she was assisting Hilton in leaving the Caribou Club alongside Crystal Kung Minkoff. Additionally, Rinna said that Crystal was the one who made touch with the sprinter van and then phoned Rinna as they were driving away.
She went on to say that Crystal had told her to accompany Kathy since she was wearing her own coat and was unable to get Kathy's coat back before the coat check-in time.
The Bravolebrity continued by saying that they were working to remove Kathy from the situation as soon as possible. But when talking about her own role in the drama, Crystal left out this information. This enraged Rinna, who called Crystal out on social media.
#9: Used her mother's death as an excuse for her behavior on social media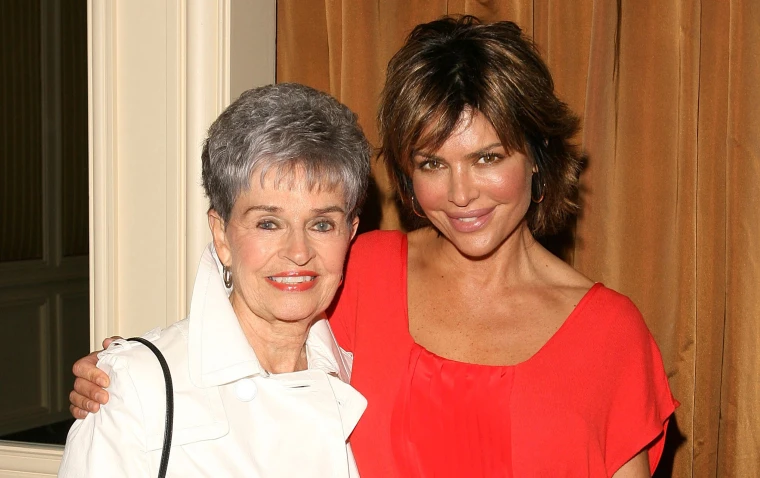 Lisa Rinna has been involved in multiple social media dramas, especially last year. Those set her on the wrong foot with numerous of her co-stars, including those women on the separate franchise, and her excuse for it was her mother, Lois Rinna's death last year.
The real housewife spoke out on Instagram about her recent online activity with a photo that has a message that reads, "Grief never ends… But it changes. It's a passage, not a place to stay. Grief is not a sign of weakness, nor a lack of faith… It is the price of love."
Subsequently, she inserted the caption, "I have had a really rough time of it I think you've seen how hard this has hit me. I'm sorry if I've raged on you, about you- it really has nothing to do with any of you. I never thought I would feel this way."
She continued by saying that she had mistakenly believed grief to be primarily about sadness and pain but that it actually encompasses a much wider range of emotions. 
The now-former real housewife also noted that she was having a difficult time because she had never anticipated grief to be this intense; the loss of her mother has particularly affected her.
#8: Feud with the "Real Housewives of Dubai" cast
We all know how racial charges could get someone canceled. You may be a celebrity or a normal person, but this behavior is something we should never normalize. And Lisa Rinna just had this issue.
Back in July, Rinna was caught up in the conflict between Diana Jenkins and Garcelle Beauvais as she attempted to defend herself from racial charges. While this sounds heavy enough for a drama, she added spice to the conversation by mentioning the "Real Housewives of Dubai" franchise in her statement.
In a since-deleted Instagram story, Lisa argued that she would not accept being called racist just because she and her other housewives fight on the show.
"I will not accept that. I will express myself when and how I want and I am not afraid of any of you hoes," she continued, adding, "And if you are just so triggered by our show and a lot of you p–sies are Go watch Dubai."
Obviously, this made some of the "Real Housewives of Dubai" cast unhappy, most notably Chanel Ayan, who even mocked Rinna's lips, as well as Lesa Milan and Caroline Brooks, all of which tweeted their response.
Starting with a tweet from Chanel Ayan that reads, "Rinna Africa called and they want their lips back! Keep Dubai out of your mess and your mouth." Lesa Milan replied under the thread and said, "She does not want this heat, we're not BH… we will drag her from right up off that doctor's table to the desert!"
Chanel replied again, this time mentioning Lisa, "The desert heat hits different." Caroline Brooks also took to Twitter to address Lisa's remarks, writing, "@lisarinna why did you mention our show in your post? What did you mean by "go watch Dubai"? hmmm."
#7: Instagram videos of her dancing in her underwear
In addition to leading a luxury lifestyle, Lisa Rinna is the kind of person who isn't afraid to talk about her personal or family issues, particularly during the time when it was discovered that her daughter, Amelia, had an eating disorder and anxiety.
And we all know that some mothers would try to cheer up their children; however, Rinna's way received backlash from fans and even led to a feud with Garcelle Beauvais.
When her daughter's illness was made public, Rinna shared a number of Instagram videos. However, the problem was that it was not just a regular video; but a video of her dancing while just wearing her underwear.
It bothers Garcelle, who is also a mother, and she told Rinna that seeing such videos would make Amelia's recovery from her eating disorder more difficult, something that fans also agreed with, but Rinna found it upsetting.
At that time, Beauvais said: "I love that Lisa's free enough to do the videos and be dancing, but the dancing nearly naked is not a choice for me if I had a daughter that had body issues."
#6: Kim Richards returned Lisa Rinna's gift for her grandchild.
One episode of the popular reality show's seventh season demonstrated how Kim Richards returned the blue rabbit Lisa Rinna gave her as a present for her grandchild.
The present, still wrapped in plastic, didn't even make it to Kim's grandson as she handed it to her back while stating, "Right now, I don't feel it was given to me with the right energy."
"It's just been sitting there. I couldn't give it to my grandson because I am all about energy and positive things. I could have re-gifted it, but I felt like it was better to give it back to you."
Lisa sobbed bitterly as she said, "I don't need to explain myself… I don't need to say a word. I get it loud and clear." Without any regret for what she had done, Kim yelled to Lisa, "It's good that you feel bad for a minute because you hurt me!"
After that, Eileen Davidson consoled Lisa in the dressing room, telling her that Kim was only trying to hurt her; Lisa nodded in agreement while wiping away her tears and stating, "That is her stuff, right there." Lisa was visibly distraught, and Eileen accompanied her off the set.
#5: The end of her 20-year friendship with actress Denise Richards
Lisa Rinna and Denise Richards were best friends for 20 years. But their friendship came to an end when they both starred on the hit reality TV show and had a falling out in Season 10. Richards was introduced to the show as Rinna's friend at the beginning of season 9.
When Brandi Glanville told Kyle Richards and Teddi Mellencamp that she and Denise had a passionate night together, they brought up the subject to Richards while in Rome, who refuted the assertion.
Rinna was among the many ladies who didn't believe Richards was speaking the truth. She also talked about other instances when she thought Denise had lied on the show.
Later on, the two had a conversation about it when Rinna questioned Denise about wanting a video of her claimed affair with Glanville to be removed from the broadcast.
Richards inquired as to who notified Rinna that she wanted the video removed after she made the accusation. But the actress made fun of her and uttered the line, "Ooh, you're so angry," which went on to become one of her most well-known lines on the program.
And while the two have tried to patch things up, they just can't seem to get past what happened. Now, their friendship is over, and it's unlikely that they'll ever be able to repair it.
#4: Suggested Yolanda Hadid might have Munchausen syndrome
After learning that Yolanda Hadid had Lyme illness, Lisa Rinna speculated that she could have Munchausen syndrome. Munchausen syndrome is a mental ailment in which sufferers make up illnesses or exaggerate real ones to attract sympathy and attention. A bacterial illness called Lyme disease can be challenging to detect and cure.
Hadid was diagnosed with the illness in 2012, the same year as her debut on "RHOBH." Meanwhile, Rinna chose to tell Kyle Richards and Lisa Vanderpump about the gossip she overheard in Malibu about the former.
Before bringing up Munchausen's syndrome, she read the term aloud, stating that Yolanda's condition was indicative of feigning illness in order to get pity, attention, or assurance for oneself.
Richards retorted that while she had heard some rumors, Rinna's line of inquiry had raised the stakes, and she now didn't want to be there if Yolanda found out about their conversation.
Hadid was obviously not amused when she learned about it and reprimanded Rinna for bringing it up in public. She even made the comment that Rinna had previously labeled Kim Richards and Brandi Glanville, and now she was doing it to her.
#3: Accused Dorit Kemsley of using cocaine in the bathroom
When the "RHOBH" stars were on a group vacation to Hong Kong in 2017, Lisa Rinna accused Dorit Kemsley of using cocaine in the bathroom during a dinner party at her home by asking, "What I want to know is when I was at your dinner, you all got up and left. Were people doing coke in your bathroom?"
Of course, Lisa's question didn't sit well with Dorit, who said, "Are you suggesting that I got up from the dinner table and went to do drugs?" with little attempt to conceal her rage.
"My house is a coke den? I've got two little babies, but they live in a coke den? Are you f—ing kidding me, girl? Really?" Dorit added.
Lisa then justified herself by claiming that she merely posed the question without ever intending to make any sort of accusation. "I was left at that table by myself when everybody got up," she answered. "Why are we all worked up about it? All you have to say is no."
But she didn't stop there; she also harbored resentment toward Dorit, who had previously accused her of drug usage. "You're talking about me being a Xanax addict somehow," Lisa recalled. "If [you're] questioning me, I have to be open about what I saw."
"I haven't said anything about it, and I probably wouldn't have said anything about it until you questioned whether I had a problem with Xanax."
"What's so wrong with that? You intimated that I'm a drug addict. You did. So I can ask the same f—ing question," she went on to argue her point. "Just say, 'I don't know, Lisa, and I'll be done with it.' You deal with your s— and I'll deal with mine. Period."
Before their argument deteriorated further, their co-star Lisa Vanderpump intervened and remarked, "If someone said that to me, I would be jumping across the table."
"It's just getting too mean. It's getting too mean and too personal. It's not now about the issue and who said what and who regrets what. I know what you're doing. Low blow, Rinna."
Even so, Lisa remained as solid as a rock and replied, "I don't care — you know low blow better than anybody, hunny." When the two of them walked away, the argument was over.
#2: Said Kim Richards was close to death
It's no secret that addiction is a serious disease, and it's one that often leads to tragic consequences. In recent years, we've seen a number of celebrities lose their battle with addiction. However, in Lisa Rinna's case, she didn't take this one seriously.
Naturally, Rinna being herself, did something a little too much that would make headlines and rub one co-star the wrong way. That co-star is Kim Richards, who Rinna upset after she told Eden Sassoon in Season 6 that she was "close to death."
But when Kyle Richards, Kim's sister, questioned the reality star in Mexico about whether or not she had indicated that Kim was dying, the reality star denied it with a straight face.
#1: Amsterdam Fight with Kim Richards
Rinna has had her fair share of feuds with her fellow Housewives, but none was more explosive than her battle with Kim Richards. The two women constantly butt heads, but their rivalry in Amsterdam during Season 5 will forever be iconic to the show.
The episode depicts a fierce argument that includes risky wine smashing that might result in an accident. Fortunately, no one was severely harmed at that moment.
Before the intense drama, the housewives all had a rest and prepared for dinner after checking into the hotel where they were staying. Yolanda Hadid feels that most people in Beverly Hills know the surface of one another; therefore, she wants them to share their innermost selves over dinner.
Yolanda spoke out about the DUI of her model and well-known daughter, Bella, while Lisa spoke out about the death of her elder sister from a drug overdose. She then uses the opportunity to apologize to Kim, at which point Kim snaps.
Things become ugly when Eileen attempts to protect Lisa after Kim verbally abuses her. Additionally, she attacked Kyle and made derogatory remarks toward her. After Yolanda tried to calm the situation down, Lisa lost her cool and lunged at Kim when Kim threatened to reveal a scandal about her husband, Harry.
Kim persisted in pressing the issue, which caused a considerably worse outcome. Kim receives a glass of wine from Lisa, which she then smashes. Immediately after, Yolanda takes Lisa outside and tries to calm her down. The group subsequently returns to the hotel.